Vserv to offer targeted ad solutions to mobile entertainment marketers in Indonesia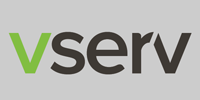 Mumbai-based mobile marketing platform Vserv has entered into a partnership with Indonesian telecom service provider XL Axiata Tbk to enable mobile entertainment marketers to target the most relevant audience, with the right ads at the right time, based on user personas and intent signals.
Vserv claims that the partnership will help mobile entertainment companies drive higher Return on Investment (RoI).
"Vserv platform is capable of achieving by creating value from the petabytes of data we generate every second. Today, the partnership would ensure the compliances of our advertisers, in particular from mobile entertainment sector by targeting our mobile subscribers with engaging and relevant advertisements that follow Indonesia's advertising ethics and regulations," said Herwinto Chandra Sutantyo, head of m-advertising at XL Axiata.

Currently, Indonesia has a total of 83.7 million internet users. Its mobile entertainment market is currently pegged at $765 million in revenues and is growing at a CAGR of 4.7 per cent.
Founded in January 2010 by Dippak Khurana and Ashay Padwal, Vserv claimed that it was receiving 2.4 billion ad requests on a daily basis as of March 31, 2014. In its global territory, India is the biggest market with 27 per cent share, followed by Latin America, the Middle East and Africa. The company has offices in the US, the UK, South Africa, Dubai, Singapore, Indonesia, Malaysia, Thailand, Philippines and Vietnam, besides Mumbai in India.
Vserv is backed by IDG Ventures and Epiphany Ventures.


The company is currently in advanced talks to raise up to $15 million in its Series B funding, and has also appointed Signal Hill as its advisor for the deal. Recently, Vserv roped in Pranab Punj as its associate vice president for global marketing.
Earlier this year, Vserv launched 'search intent ads' to enable marketers to bag customers via in-ad search, besides a real time bidding platform on its mobile ad exchange. Previously, it also started enabling advertisers to reward consumers with mobile recharges for engaging with brands. It had also launched a new re-targeting product focused on e-commerce companies in emerging markets called Vserv Smart RT which enables e-commerce companies to re-target desktop users on mobile sites and apps, as well as mobile site users on third party apps- thereby improving sales.

---