Explara launches community solution for events & activities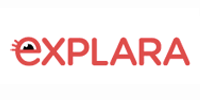 Explara, an online events marketplace run by Pune-based Signature Technologies Pvt Ltd, has launched a 'community solution' on its platform that allows customers to host local communities and manage membership for events and activities.
Customers can use the new feature to manage community events, membership joining & renewal automation, free/paid membership, paid membership subscription, and renewal payment processing.
The company said in a press release that the new solution would cater to associations, alumni network, clubs, non-profits and various interest-based groups.

With the new product, Explara will compete with community solution providers such as 123Signup and Meetup, which serves 180,000 communities across the world.
Started in 2009, Explara offers a cloud-hosted event solutions platform and focuses on four service areas that include event ticketing/registration, payment processing (online, retail and COD), event marketing and logistics. One can create an account on Explara for free and organise free events without paying anything. But a user has to pay when he/she organises a paid event/conference/meet-up. Currently, the company has operations in Pune, Mumbai, Bangalore and Delhi in India.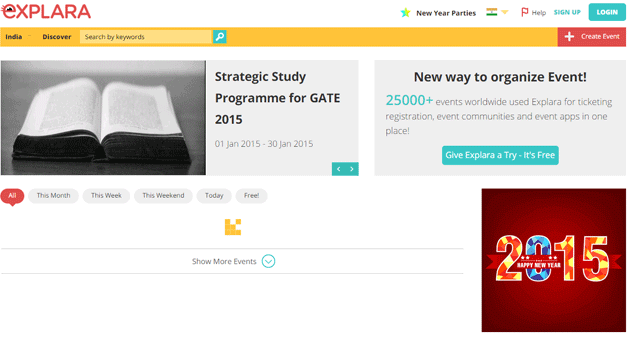 Originally started as an event ticketing and discovery site, the company pivoted to a marketplace in December last year. Using the marketplace, an organiser can send bulk event e-mail campaigns to a list of potential attendees before the event, manage the entry check-ins & guest management on the event day, and collect feedback from attendees via a missed call. It will also enable them to sell their event ticket/registration at the venue, and accept payments via cash, cards and online banking. Explara claims that it has facilitated more than 10,000 events from 21 countries till date.
In June this year, the startup had launched a 'developer & marketplace programme', inviting app developers, solution providers and service providers to offer their solutions and services via Explara platform API & integrations.
In February last year, the startup had received an undisclosed amount in funding from Harvard Business School (HBS) Alumni Angels, Srijan Capital and Blume Ventures. Google India MD Rajan Anandan and angel investor Kishore Warrier had also participated in the round.

---