Google planning to sell wireless service through Sprint & T-Mobile deals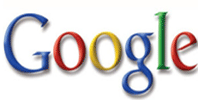 Google is planning to sell wireless service directly to consumers, as well as manage their calls and mobile data over a cellular network. The search giant will do so following deals with wireless carriers Sprint and T-Mobile, according to a The Information report.
Codenamed 'Nova', the project is being led by Google executive Nick Fox. The report further mentions that Google will buy wholesale access to the carriers' (Sprint and T-Mobile) mobile voice and data networks- essentially making it a mobile virtual network operator (MVNO).
However, details on when and how widely the wireless service will be launched, as well as how much will it cost, are not available as of now.
Google already develops Android, which is the most widely used mobile operating system (OS) in the world. The new initiative could be an attempt by the search giant to offer more affordable wireless data plans, which in turn would force other carriers to do the same, or risk losing customers. This would bring more people online, which would be beneficial for the search giant, which runs one of the largest ad networks.
Google initiatives in India
Last week, Google Maps had launched its voice-based lane guidance feature for 20 cities in India. Using the feature, people can see and hear voice-guided instructions signalling which lane they should stay in or move to while in navigation mode. As of now, the feature is available within Google Maps for mobile on the iOS and Android platforms (note that users must have GPS on their device to use navigation).
During the same time, the search giant had introduced its 'Flight Search' feature in India, which enables users to search directly for flights within Google or access Google.co.in/flights to find, compare and book flights from their mobile device, tablet or desktop. Users can also save the itinerary to track its price and compare it with other itineraries, or share the same via a link or email.
Last month, the company Google had finally launched Chromecast in India (after one and a half years of its US launch). The device enables you to stream media from a number of devices on to the largest screen in your homes "the TV. One can simply plug it in to the HDMI port of the TV, post which he/she can use the smartphone, tablet or laptop to 'cast' (basically send) online content on to the TV screen via Wi-Fi.
Comment(s)