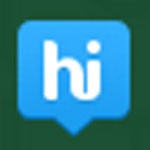 Hike, the instant messaging (IM) app service from BSB (Bharti SoftBank, a joint venture between Bharti Group and Japan's SoftBank), has added a free voice-calling feature to its app. The new feature basically enables users to place free voice calls to other Hike users using their mobile internet data. The company quietly rolled out the feature on Republic Day (Jan 26, 2015) yesterday.
"Today is our 66th Republic Day. Being Indian, we are super proud of it. To make this day even more special, we have got a surprise for you. We are excited to introduce free voice calling on Hike and you are among the first few to get exclusive early access!" read a message from the company.
In order to place a call, users need to open their friend's profile, post which they can click on the dialler icon. While on a call, users can 'pause' the call or put it on 'speaker' mode.
The voice calling feature is available only on the Android app as of now. There is no word on an expected roll out for iOS, BlackBerry and Windows platforms. Note that while new Android app downloads will already have the voice calling feature, existing Hike users will need to update to the latest version of the app in order to enable calling.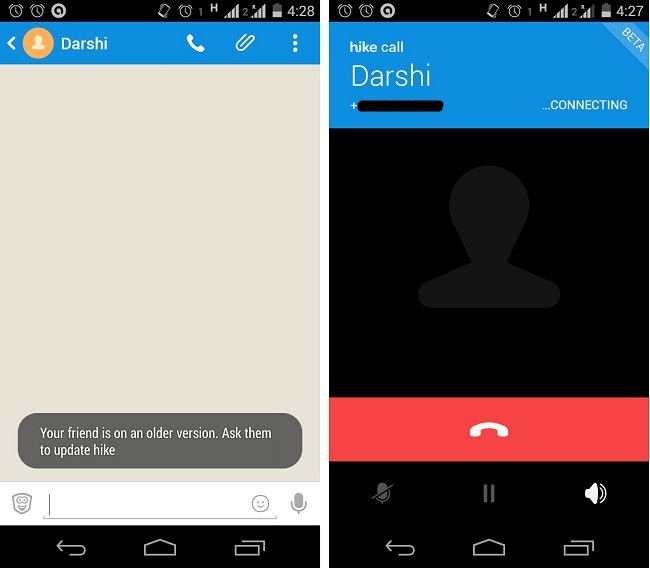 Earlier this month, the company had acquired free voice calling app Zip Phone from US-based Thought Mechanics Inc for an undisclosed sum. At the time, Kavin Bharti Mittal, founder and CEO of Hike had mentioned that Zip Phone's technology will allow the company to bring free voice calling to the market much faster.
"Incidentally, this is one of the top requested features from our users as well. We can't wait to launch this," Mittal had said at the time.
Interestingly, this would also compete with Bharti Airtel's own core mobile service. Hike is also competing with SMS service provided by Airtel among other cellular service providers. The venture, however, adds to data service earnings of all mobile operators.
Founded in July 2012 by Kavin (one of the sons of Bharti Group chief Sunil Mittal), Hike is a peer-to-peer (P2P) messaging app that uses both data and SMS to deliver messages. Hike is one of the leading mobile apps based out of India with around 35 million users. Close to 90 per cent of its users are Indians aged below 25 years.
One of the key features of Hike is that those who don't have Hike on their phones can still receive an instant message as an SMS. One can also respond to it but have to pay normal SMS charges for that.
Hike is competing with a slew of IM apps that include WhatsApp, which claims to have around 70 million users in India, besides Facebook Messenger, Viber, Google Talk, China's WeChat, Japan's Line and Nimbuzz in India.
Last September, Hike had secured $65 million (Rs 400 crore) in funding from a group of overseas investors led by Tiger Global Management.
Interestingly, by launching the feature when it did, Hike has beaten WhatsApp, the cross-platform instant messaging app with the largest number of monthly active users (MAUs) in the Indian market (and the world).
WhatsApp had earlier announced that it would launch its voice calling service in the second quarter of 2014. However, it is still working on the same, and should launch the service in the coming months. Last week, WhatsApp had launched the web version of its application on Google Chrome browser.
---