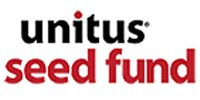 Bangalore-based impact investor Unitus Seed Fund (USF) has launched Speed2Seed, a programme to help early-stage Indian startups to raise angel and seed capital. Under the programme, it has signed on 11 business accelerators and incubators including Catalyzer, Khosla Labs, IIM-Calcutta, Deshpande Foundation, Amity Innovation Incubator, CIBA, CIE IIIT, Startup Village, Sylvant Advisors and Startup Oasis.
"We believe that there will be a lot of value created through peer-to-peer learning opportunities, as well as via outside expert and advisor support," said Will Poole, managing partner, Unitus Seed Fund.
According to the fund, Unitus will be working with the partners for multiple programme cycles to experiment with new ideas, refine recruitment strategies, develop broader investor networks, better leverage advisors, implement curriculum enhancements and help entrepreneurs better pitch their business plans to early-stage angel investors and venture seed funds.
The Speed2Seed programme is part of Unitus' India Impact Acceleration Programme.
Earlier this month, Unitus had partnered with hospitals like Narayana Health and Manipal Hospitals; pharmaceutical firm Pfizer; and international non-profit organisation PATH, to launch a healthcare accelerator in India. Called StartHealth, the accelerator will provide a corpus of up to Rs 10 crore ($1.6 million) in grants and investments to very early-stage healthcare startups focusing on low-income masses in India.
The programme offers for-profit healthcare startups non-dilutive capital of up to Rs 50 lakh in pre-seed round; hands-on support from all partners; access to expert advisors; as well as facilities of Manipal Hospitals and Narayan Health for pilot & market testing. It will also provide Rs 1 crore ($165,000) of seed venture capital and support from Unitus Seed Fund and its investing partners.
(Edited by Joby Puthuparampil Johnson)
---