Facebook adds P2P mobile money transfer feature to its messenger service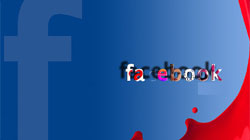 Facebook has added a person-to-person (P2P) mobile money transfer feature to its messenger service. According to a TechCrunch report, users will be able to see a '$' button in their messenger message composer, next to the options to send a photo or sticker. When they tap it, Facebook will ask them to enter their debit card info.
As of now, only Visa and Mastercard debit cards can be used for money transfers. Facebook decided against allowing credit cards because that would entail fees and the company did not want users to get charged. The new feature will be initially available only to users in the US.
If successful, Facebook may add m-payment functions to WhatsApp as well. The feature is already available on PayPal-owned Venmo, Snapchat, Line, WeChat, and KakaoTalk. The Indian players in the P2P payment market include Oxigen wallet, Instamojo and iKaaz's MOWA.
Pramod Saxena, founder & CMD, Oxigen services, said the move does not impact Oxigen wallet subscribers as they will still be able to send money and greetings to their Favebook connections.
He added, "We need to seek answers about how this cash will be used. In our case, we are cash to digital and digital to cash again. We are the analog-to-digital cash converter! It is important to consider how does the sender get money into their Facebook account and what does the recipient do with the value that is in their Facebook account. Furthermore, how will they spend it and importantly how would they get cash out!"
Saxena noted that as of now Facebook does not have an India launch for this service and catering to the card /banking savvy in the US, and added that Oxigen would probably look to partner the social networking site in this venture.
"Our wallet is richer as it offers more services, products and plenty of flexibility to users. Those who do not have a full featured wallet may now benefit from Facebook money transfer," he said.
According to an Ovum report, in November 2014, 500 million people were using Facebook messenger. This number is expected to cross 890 million users by 2015-end.
Facebook does not rank countries by numbers of users, but the company stated that as of December 2014, it had 118 million monthly active users in India, up from 93 million a year earlier, making India one of its biggest markets.
According to a The Wall Street Journal report, the most recent report on government requests mentions that from July-Dec 2014, Indian authorities made 5,473 requests for data on users' accounts, up from 4,559 requests in the first six months of 2014. Facebook provided 'some data' in response to nearly 45 per cent of those requests.
In terms of absolute numbers, the US sent far more requests than India, while Brazil, the UK and Australia all sent fewer requests than India.
Comment(s)