Google adds shopping buttons to YouTube's video ads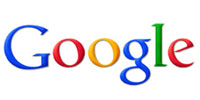 Google has introduced a new feature that allows advertisers to list their products alongside or within their video ads on YouTube.
As part of this initiative, the TrueView ad product will feature details such as price, images and a buy button, taking users directly to the advertiser's website. The new feature will work across mutliple form factors, Google said in a blog post.
"TrueView for shopping allows you to showcase product details and images – along with the ability to click to purchase from a brand or retail site – all within your video ad. It's available for TrueView in-stream video ads on YouTube. And since we know that 50 per cent of views on YouTube come from mobile devices, we've made sure that it works seamlessly across mobile phones, desktops, and tablets," Google said.
YouTube, which is owned by Google, claimed that early tests with brands have yielded strong results. Online home goods retailer Wayfair saw a 3x revenue increase per impression served when compared to previous campaigns. Beauty retailer Sephora recorded more than 80 per cent 'lift in consideration' and over 54 per cent increase in ad recall with an average view time of nearly two minutes, the post said.
Comment(s)