Flipkart launches dedicated app for merchants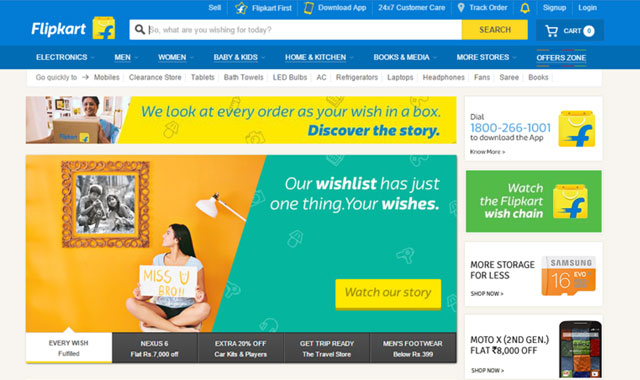 India's largest e-commerce marketplace Flipkart has launched a mobile app that enables its merchants to manage their businesses on the go.
The 'Seller Hub' app would provide real-time data on all aspects of their business such as listings, orders, returns, payments and order fulfillment, as per a press statement.
"The app will offer sellers end-to-end visibility and enable them to enjoy a seamless selling experience. Focused at creating ease and convenience for sellers across the nation, this app will help sellers reach out to 45 million Flipkart customers on-the-go," Ankit Nagori, SVP – marketplace at Flipkart, said.
In the next few months, the company would add new features to the app that will help new sellers to register in addition to helping existing ones streamline the entire process of doing business online.
Amazon India had launched a mobile app (Amazon Seller) for its sellers in March this year while Snapdeal had launched its version (Snapdeal Seller Zone) in July 2014. Snapdeal claims that the merchant app is being actively used by about 30 per cent of its sellers.
India leads the world when it comes to adoption of e-commerce using mobile devices, as per Mary Meeker's 2015 Internet Trends Report. The mobile platform constituted about 41 per cent of India's total e-commerce sales in 2014.
Comment(s)