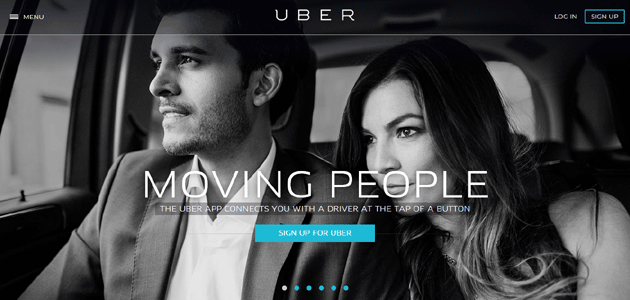 Uber Technologies Inc will expand its services to seven new cities starting July 2, making India the largest geographical market for the cab-hailing app after the US.
The San Francisco-based company would offer services in Bhubaneswar, Coimbatore, Indore, Mysore, Nagpur, Surat and Visakhapatnam, as per a press statement.
"The rapid 40 per cent month-on-month growth we continue to see in India is unprecedented and it is not surprising that some of the fastest growing cities in the world are also here. Our focus on continuously leading the way on safety and creating thousands of new entrepreneurs will drive our growth ahead," said Neeraj Singhal, head of expansion for India & the subcontinent, Uber.
Uber, which started India operations in October 2013, is already present in Bangalore, Chandigarh, Chennai, Jaipur, New Delhi, Pune, Ahmedabad, Kolkata, Hyderabad, Mumbai and Kochi. With this expansion, Uber will have presence in 18 Indian cities.
In China, which would now be Uber's third largest market, the company is present in 11 cities.
As part of its launch, Uber is offering three free rides worth Rs 200 each for new users. However, it cautioned that riders might experience delays in securing cabs given the limited availability of cabs during the launch phase.
Yesterday, VCCircle had reported that at least two Indian family offices have put in money as part of Uber's plan to secure $1.2 billiion from China's Hillhouse Capital Group and other investors. Their investment involves purchasing bonds that convert into shares at a 11.5 per cent discount to the company's future initial public offering (IPO) price. Sources told us that both these family offices have significant exposure to India's burgeoning technology services and the internet space. They have individually committed 'multi million dollars' for buying into Uber as part of the Hillhouse-led transaction.
Recently, Uber roped in Amit Jain from Rent.com as president of Uber India with an eye on making further inroads into what has already become the company's largest market outside the US.
In a recent interview with Techcircle, Eric Alexander, Head of Business, Asia at Uber, said Bangalore and Kolkata are among the fastest growing cities for Uber globally.
However, the regulatory overhang over Uber, which started after a passenger was sexually assaulted by an Uber driver in December, continues to play out. It has been facing ban calls in Delhi and other places. Earlier, it came under the RBI scanner over its payment system which automatically debited a user's credit card after a ride.
Uber's closest rival in India, Ola is now present in about 100 cities and plans to cover 200 cities by the year-end. Earlier today, the company announced that Ratan Tata, Chairman Emeritus of Tata Sons made a personal investment in Ola.
---