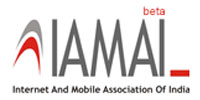 The Internet and Mobile Association of India (IAMAI) said on Monday that it has "clearly and unambiguously opposed zero-rated plans of any type" in response to the Department of Telecom's (DoT) paper on net neutrality.
The IAMAI said that such "plans will ultimately harm Internet content and service providers by limiting competition among them, and, by extension, limit consumer choice".
Zero rating is essentially a practice in which users can access specific websites or apps free of charge, while carriers recoup data costs through deals with app developers. Such plans are seen as violating the fundamental principle of net neutrality.
There are currently no laws governing net neutrality in India.
IAMAI said that it has also reacted strongly against the proposal to license domestic and national VoIP, as suggested in the DoT paper. The association contends that such a regime would be detrimental to consumer interests and will curtail innovation.
The government had invited public comments from citizens on the DoT panel's recommendations. The last date for submission was August 20.
Quoting emails exchanged between Google and IAMAI, Medianama had reported last week that Google and Facebook had tried to prevent IAMAI from taking an anti-zero rating stand in its submission.
---