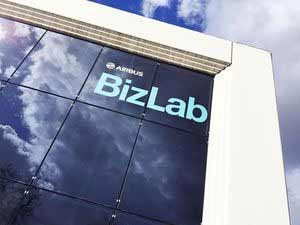 French aircraft maker Airbus has joined the Indian startup party by setting up a startup accelerator, Airbus BizLab, in Bangalore on Tuesday.
This is the company's third centre for mentoring startups globally, after the first one in Toulouse, France, and the second in Hamburg, Germany.
Airbus BizLab has kept open applications from startups till December 9 and the first batch of the six-month acceleration programme will start in mid-January.
Bruno Gutierres, head of Airbus BizLabs, said the accelerator expects to bring on board 10 startups for the first batch. "With the Airbus BizLab Bangalore we are broadening our horizons and we aim to accelerate the rise of an Indian aeronautical entrepreneurship," he said.
Airbus launched the Bangalore hub of its accelerator eight months after it launched its global aerospace business accelerator in Toulouse in March. A number of Airbus "intraprenuers" "the company employees who work on innovative ideas – will share space with external startups the company will mentor at its acceleration centres.
Gutierres said Airbus would not take a stake in the startups it brings on board for the acceleration programme.
Airbus BizLab has tied up with NUMA Bengaluru for opening its Bangalore centre. It will run its accelerator at the premises of NUMA, the French startup accelerator which has just commenced the six-month mentoring programme for the first batch of 12 startups.
NUMA Bengaluru is a joint venture between NUMA Paris and Bangalore-based Metaform, run by architect Naresh Narasimhan.
Narasimhan, who is also the CEO of NUMA Bengaluru, said it has adopted a sector-agnostic approach in selecting startups and brought on board ed-tech, fin-tech, social enterprise and e-commerce startups for the first batch of the acceleration programme.
"Our association with Airbus BizLab will certainly give both of us an insight into each other's areas of expertise and will benefit us in our acceleration progammes respectively," he said.
"Being one of the fastest growing and emerging economies, India was definitely a sought-after destination for us to set up NUMA. The vibrant ecosystem and the growing number of startups in India certainly fall in line with our plans," said Frederic Oru, chief operating officer of NUMA.
Paris-based NUMA has been mentoring startups for the past 15 years and has accelerated 103 startups so far. It launched its second centre outside Paris in Bangalore early this year. The first one was set up in Moscow.
---