Exhibit your business via Techcircle Ecommerce Fair at Techcircle India Ecommerce Summit; book now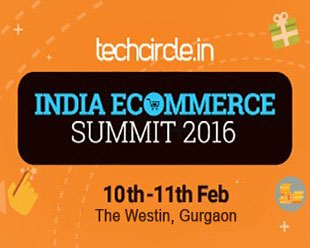 Techcircle India Ecommerce Summit, the biggest summit on ecommerce in India, will provide attractive opportunities to upcoming businesses and budding entrepreneurs to showcase their products and services during the two-day event on February 10 and 11 at The Westin, Gurgaon.
One such opportunity is the Techcircle Ecommerce Fair, where entrepreneurs can demonstrate and pitch their ideas to the right set of investors and engage with ecommerce experts in a private networking area. The entrepreneurs can exhibit their products and services at kiosks and gain branding advantage. The fair will have a range of topics covering every aspect of ecommerce and promises to provide participants plenty of exposure to improve business prospects.
With more than 350 ecommerce professionals along with angel, PE and VC investors attending the summit, this is the ideal opportunity for upcoming businesses to boost their branding value and get noticed.
To book your kiosk and personal exhibition space, write to Rohit at rohit.pandey@vccircle.com.
Apart from Techcircle Ecommerce Fair, also watch out for other attractive platforms for investor-entrepreneur connect at the summit. To view these platforms and the agenda, click here.
To participate, register now or write to Kanika at register@vccircle.com/ or call 0120-4171111.
For branding and sponsorship opportunities, write to Nayab at nayab.k@vccircle.com.
Send us your views, ideas and suggestions on Twitter; use our event hashtag: #TCEcomm.
Comment(s)