Why consolidation in e-commerce will gain momentum this year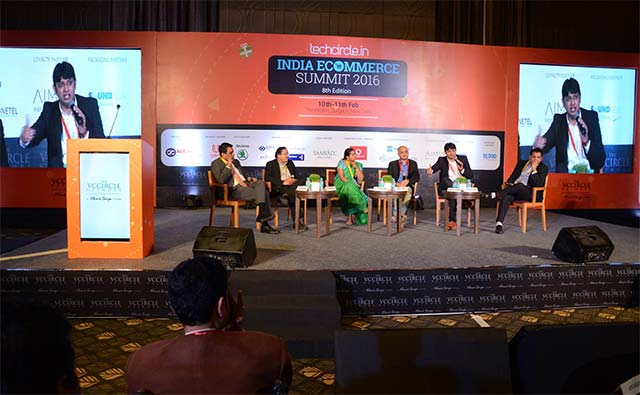 Consolidation activity in India's e-commerce sector will likely pick up pace this year as companies as well as investors focus on sustainable growth and profitability, participants at the recently concluded Techcircle India Ecommerce Summit 2016 said.
Already, larger players in several e-commerce segments have started snapping up competitors to strengthen their positions. The most recent example of consolidation is budget hotels aggregator OYO Rooms purchasing smaller rival Zo Rooms.
"As we move on from customer acquisition to customer retention and revenue and profit, consolidation is going to happen," said Ketan Patel, senior vice president at Kotak Mahindra Bank, at a panel discussion. "Consolidation is not something that we should shy away from but something which should be look forward to."
Patel felt that most consolidation activity in India this year won't be company-driven but investor-driven. "The investor would also want to consolidate his portfolio. At some point of time he's going to be answerable to his shareholders," he said.
Many panelists said that the key driver of consolidation will be profitability. "We can't have e-commerce without commerce. So, profitability is must to be in the game," said Ashwini Vittalachar, partner at Samvad Partners. She also said that consolidation or acquisition is a way of facilitating investors' exit.
Consolidation in India could also be triggered due to a fight for market share and similar changes in the world's two largest e-commerce markets "the US and China. "If you look at the US market, there are two major players -- Amazon and Ebay. Likewise, in China it's Alibaba," said Anil Khandelwal, president of investment banking at SPA Capital Advisors. "Similarly in India, two years later or so we will certainly see consolidation taking place."
Foodpanda CEO Saurabh Kochhar said that companies should look for consolidation when either they run out of cash or see value. "At early stages, organisations start looking at different aspects of profitability. If coming together solves the problem, growth happens," he said. "All said, profitability has to be the focus but the time horizon should change with the industry type and at what stage the maturity is happening."
However, Samar Singla, founder and CEO of auto-rickshaw aggregator Jugnoo, offered a different take on the matter. He said that, as a company, profitability shouldn't be the focus. "If you are profitable on a unit economics basis and not on a company basis because you are growing fast, then it's fine."
On whether the industry Jugnoo operates in will see consolidation, Singla said: "In the transportation segment, consolidation has already happened. At this point, there are not a lot of players. Now, no one is buying anyone in this space."
Comment(s)