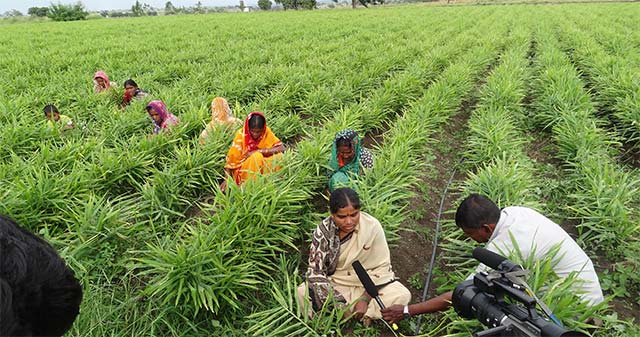 Hyderabad-based International Crops Research Institute for the Semi-Arid Tropics (ICRISAT)'s incubation platform is looking to float a fresh fund with a corpus of Rs 100 crore (about $15 million) in a year, according to a news report by Mint.
The initiative is expected to help small entrepreneurs from the agri-business and nutrition space raise capital. The agri-research institute hopes to incubate at least 15 startups this year.
"Every year, we typically tie up funds of around Rs 3-4 crore between 10 startups. While bank funding is tough to get, most venture capitalists too find agri and nutrition an unattractive proposition. With the Rs 100 crore fund, worthy startups may not die down because of lack of money," Kiran Sharma, CEO of Agribusiness Innovation Platform (AIP), told the paper.
An email sent to ICRISAT seeking further information on the development did not elicit any response by the time of filing this article.
ICRISAT had set up AIP in 2004 which has so far incubated 71 ventures and mobilised $13.2 million for ventures through the government's entrepreneurship promotion schemes.
"When we first set up the platform, we were ambitious and had hopes that there would be at least 20-25 startups incubating each year. But the ecosystem for the agri-business space is still in formative stages," he added.
For the Rs 100 crore fund, AIP is also holding discussions with high-net-worth individuals and the corporate social responsibility arms of various companies.
Incorporated in 2002, AIP provides technology consultancy, business facilitation, training and infrastructure and facilities.
Another VC fund in this space is Small Enterprise Assistance Fund (SEAF), which is looking to raise $150 million (Rs 1,000 crore) in its third outing.
Its portfolio includes Khyati Foods, which runs organic farms across Madhya Pradesh; Madhya Bharat Phosphate, which is engaged in manufacturing single super phosphate; Manisha Agri Biotech, a biotech firm that develops and produces hybrid and open pollinated seeds for commercial use; and Himadri Foods Ltd, a retailer of spices.
---