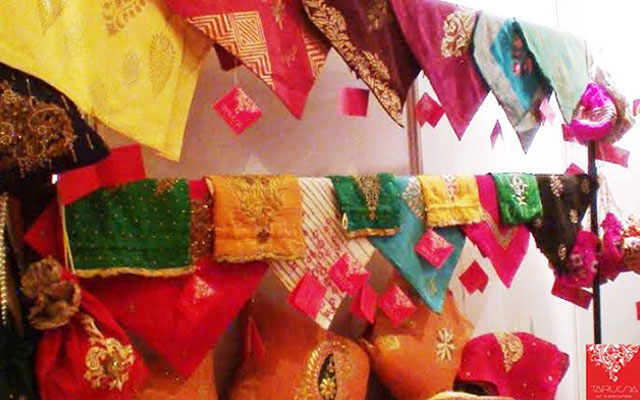 Tarusa World, an online platform that sells handicraft products, has raised an undisclosed amount in seed funding from Mohit Gulati, founder of Altius Ventures.
The investment was made in his personal capacity.
The Mumbai-based startup will use the capital to scale up the brand, add more inventory and designs, and to further expand its team, said Rupali Gupta, founder of Tarusa World.
"Tarusa's uniqueness attracted me to the firm. With e-commerce becoming so ubiquitous now, what matters is the differentiation. The products offered on Tarusa are not available on other regular e-commerce websites," Gulati said.
A NIFT graduate, Gupta founded Tarusa in 2012 with a vision to integrate Indian handcrafting techniques with contemporary lifestyles. She has previously founded a design company named Hitchhiker Design Consultants which caters to the design needs of global companies in the precious jewellery, fashion accessories and lifestyle sectors.
Tarusa operates on an inventory-based model wherein the entire process of creating a product from design to manufacturing is done internally.
The platform offers a range of accessories for personal and home use including clutches, dupattas, ethnic potlis, stoles, wraps, cushion covers, table mats and more. It also sells its products across a range of counters in Mumbai (The Bombay Store, Fuel, Mogra), Bangalore (Collage), and Delhi (Ole).
The company claims to be operationally breaking even and recording a gross merchandise value of Rs 15-20 lakh a month currently.
Gulati founded Altius Ventures, an early-stage venture capital firm, in December 2015 when he left Oliphans Capital, which he co-founded along with Anish Jhaveri in 2012. Altius Ventures, which is in the process of raising $25 million for its maiden corpus, is yet to announce its first investment deal.
Meanwhile, Jaypore.com, an e-commerce marketplace that sells Indian handmade apparel, jewellery and home décor products, had recently raised $5 million (around Rs 34 crore) in its first round of institutional funding from social venture capital firm Aavishkaar.
Craftsvilla, one of the most popular Indian e-commerce marketplaces for ethnic products, had also recently raised $34 million in Series C funding from existing investors Sequoia Capital and Lightspeed Venture Partners.
The other players in the segment include NDTV's Indianroots, IMBling, Indiabazaaronline and Mirraw.
---