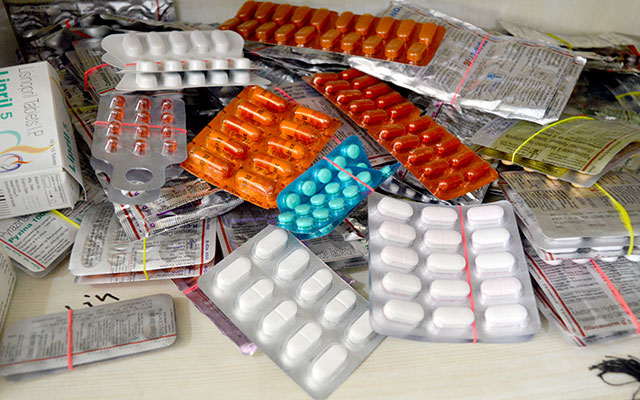 Ahmedabad-based online medicine delivery aggregator eSwasthya has raised an undisclosed amount of seed investment from Hemang Sahani, a member of Lothal Angel Ventures.
The startup, currently present in Ahmedabad, Baroda and Nashik, plans to utilise the capital raised to expand its operations to the rest of Gujarat and to other cities including Mumbai and Pune, Yash Shah, founder and managing director at eSwasthya told Techcircle.in.
Owned and operated by eSwasthya Mediserve Pvt. Ltd, the startup delivers health and wellness products and services to customers' doorsteps. The on-demand service provider facilitates orders via its registered pharmacists who validate every prescription and pass them to a pharmacy in the user's vicinity.
In addition to medicines, the startup offers various pathological services, homecare and hospital-based surgical items, health checkups, and gym and salon services on its platform.
Founded by Shah in 2014, eSwasthya had earlier raised seed funding from UT Rao, chairman of MICA incubator and Rupesh Vasani, dean of Gujarat Technological University (GTU). Shah is also the founder and CEO of an information technology startup named Greyline Infotech.
The online pharmacy space has seen the emergence of a number of players in the past few months and some of them have attracted significant funding from investors, even as the Drug Controller General of India or DGCI has put a strict vigil on online sales of medicines.
Careongo, which runs a chain of co-branded online pharmacies, raised $300,000 in seed funding from a consortium of investors last month. Key e-pharmacies, including investor-backed 1mg (formerly known as HealthKartPlus) and Net-Meds Marketplace Pvt Ltd which runs online pharmacy venture under Netmeds.com, have claimed that the drug regulator's warnings do not impact them. Recently, Practo Technologies Pvt Ltd, which sells web-based clinical management software and runs a platform listing medical professionals, also added a new in-app feature that allows users to order medicines from brick-and-mortar pharmacies in Bangalore.
Recently, DL Lifecare Pvt Ltd, a healthcare startup which helps people connect with medical stores, doctors, pathology labs through its website and app, raised Rs 35 lakh (around $52,000) in seed funding from two angel investors.
---