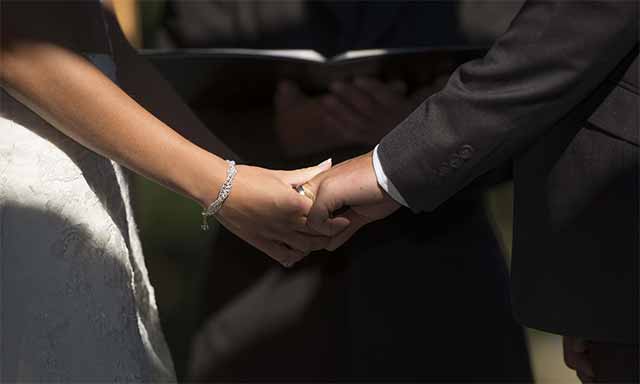 A marriage between Flipkart and Amazon has been a much speculated possibility since the time the world's largest e-tailer evinced interest in the Indian market. Even though the two companies have insisted on going it alone, the buzz that they still quietly desire each other gains ground every once in a while.
After a recent report in The Economic Times that the duo was in talks till as recently as the last quarter of 2015, and despite the subsequent denial by Flipkart, the market remains abuzz with talk about the likelihood of the two rivals getting together at some point in future.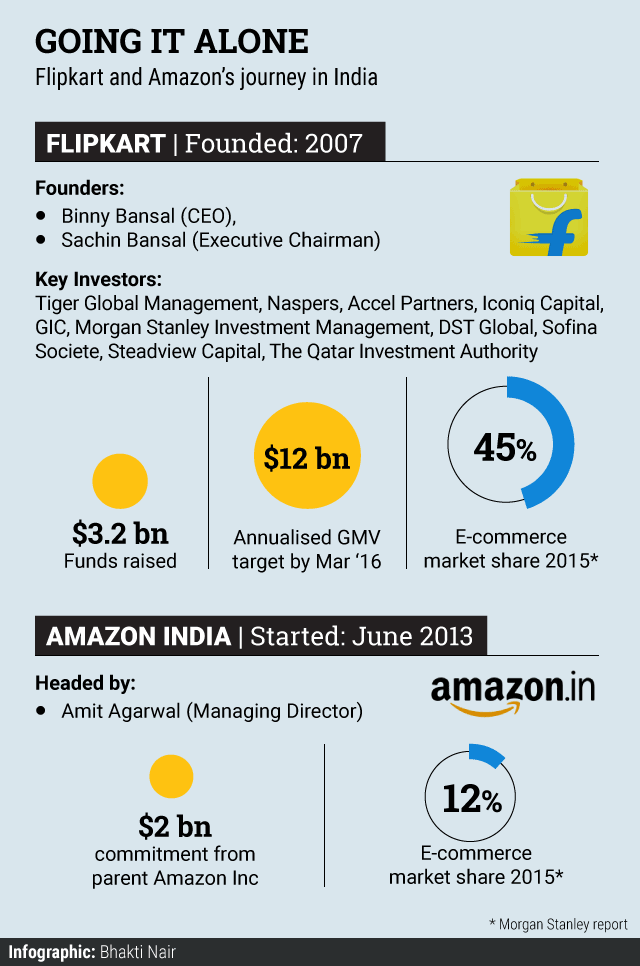 If it were to happen, will the marriage between the country's and the world's largest e-tail players work? More importantly, what are the chances of the duo actually walking down the aisle? VCCircle asks leading investors and entrepreneurs on how they view a potential merger between the two biggies.
A win-win for all
It will be an excellent idea for many reasons. It will prevent the continued waste associated with discount driven customer acquisition, will allow Flipkart and Amazon to compete with Alibaba funded competitors. Customers like the experience with both Amazon and Flipkart and there are a lot of similarities in how both approach the customer. It will also hasten the process of e-commerce businesses becoming more sustainable – which is important for the Indian ecosystem to stay credible.
A marriage of convenience
It is a smart thing to do, because Flipkart's prospects of a good booming IPO are quite bleak in the current environment, both in the US and in Singapore, because of its red-filled balance sheet and the puncture of the e-com balloon globally.
In the past, Accel and Tiger Global (Flipkart's investors) have used their stakes across different companies like Myntra and LetsBuy to merge them into Flipkart so that weaker firms are put down in a dignified manner with minimal loss of face, and so they don't have to show a loss in their investments.
Tiger may now use its stake in Amazon to try to nudge them once again to buy Flipkart, to do the same with Flipkart what it once did with Letsbuy and Myntra.
Difficulties abound
On the face of it, one division of an investor company trading shares of an investee with another division is not allowed. In the case at hand, it is the venture capital and hedge fund divisions of Tiger Global that own stakes in Flipkart and Amazon, respectively. A merger between the two, therefore, faces technical issues. Besides, Flipkart as a partner comes with liabilities that Amazon will have to take under its fold. Yet, if the duo were to get together at some point in future, it will make their peers, such as Snapdeal, very happy for it will present them an opportunity to stake claim to the challenger's role in the e-tail space.
Attractive proposition
Tiger Global cannot exit Flipkart on a whim, as it needs to be planned. So it will be a carefully planned, staggered exit. Even if tomorrow Flipkart gets sold just like any other business or stays in its current form, the big takeaway in the story is its founders have created a robust and valuable enterprise.
It's possible
Tiger Global wanting to sell its stake in Flipkart to Amazon is not unthinkable. When an investment firm picks up a majority share in a startup, the founders are also made to sign an exit clause. It all depends on the kind of clause the founders (Sachin Bansal and Binny Bansal) signed at the time of selling their shares. If the clause allows the investor to sell its stake to competition, then nothing can stop it from selling its stake to Amazon.
For sadistic pleasure?
The e-commerce business in India is now heading towards consolidation as private funds are drying up. Also, all the major businesses are chasing the same set of consumers. Eventually there will be two large players – Amazon and Alibaba. It will be interesting to see how they create space for themselves. For Amazon, acquiring Flipkart is one way to expand its presence in India. Not to mention that Amazon has caught up really fast in the last one year. The real question is: Will Amazon acquire Flipkart for its customers or to simply kill the competition?
Cashing in
If it were to happen, Amazon has the balance sheet to ride the wave on its own as the only fight it is fighting is against the funds with a limited time frame of providing exits to their investors. It might be good for them to do this organically, rather than go cherry-picking.
---