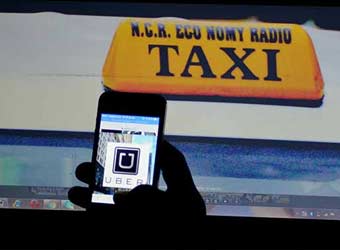 Ride-hailing app Uber has resumed its bike taxi pilot in Bangalore, days after the Karnataka government ordered a halt, after tweaking it to a bike-pooling service.
"In the spirit of collaborating with the government, we have had extensive discussions with the relevant authorities over the past few days. Today, we have made some modifications to our ongoing pilot service with a commitment to operate within the existing framework," it said in a blog post.
The company said the uberMOTO service was launched to operate at cost only — effectively encouraging bikers to share the cost of a ride and eliminating the need for additional permits. "Uber will also not charge any service fee for the period of this pilot. uberMOTO essentially encourages 'bikepooling' and will help in decongesting city roads," it said.
The company had launched a pilot of uberMOTO in Bangalore on March 4. Uber's main Indian rival in the cab-hailing business, Ola, also started its own bike-taxi service the same day.
However, the bike-taxi operations ran into rough weather after the state government said the services were not authorized.
Uber also said on Friday that, after the pilot, it will prepare a key findings report addressing the viability of the product to augment Bangalore's urban mobility needs, its impact on congestion and last-mile connectivity.
---