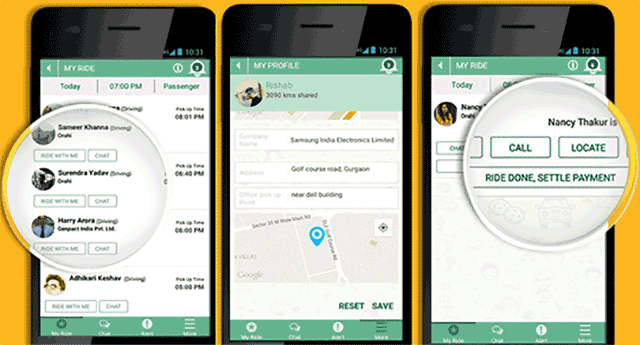 Gurgaon-based carpooling app Orahi has acquired Odd-Even.com, a ride-sharing website started by 13-year-old Akshat Mittal, for an undisclosed amount in cash.
Orahi, owned and operated by Phonon Solutions Pvt Ltd, has inducted Mittal on the company's advisory board as a technical and domain expert.
Orahi claims its combined user base after the acquisition will be 70,000.
Mittal, a student of Amity International School in Noida, started Odd-Even.com in December 2015 after the Delhi government announced an initiative where vehicles with odd and even numbers were allowed to run only on alternate days. The government's move was part of efforts to curtail pollution in the city.
"This move will benefit all odd-even.com and Orahi users. Every new user addition adds to more carpool options for the community and eventually helps in curbing traffic and pollution for the city," said Arun Bhati, co-founder and COO, Orahi.
Orahi was founded by Sameer Khanna and Arun Bhati in 2012. A Delhi University graduate, Khanna has worked with Ericsson, Cisco and Huawei in the past. Bhati is a postgraduate from IIM Calcutta and was heading global operations for tendering offshoring for Ericsson Global Services before launching Orahi.
The company had recently raised $520,000 (Rs 3.5 crore) in funding from the Indian Angel Network.
Several companies have ventured into the nascent carpooling segment in recent months. Uber Technologies Inc has launched its ride-sharing service UberPOOL in Delhi-NCR, after first launching it in Bangalore. Ola, Uber's main rival and India's biggest taxi aggregator, has also launched a carpooling service. In September 2015, Meru Cab Company Pvt Ltd, one of India's oldest radio taxi firms, ventured into the carpooling space by launching a new service for customers travelling to the same area.
---