The annual "Internet trends" report by Mary Meeker, general partner at Kleiner Perkins Caulfield & Byers, is a goldmine of data for the tech world. Unveiled last week, it analyses through 213 slides the latest trends happening online, from ad-tech to communication to transportation, and shows how we will communicate and consume in the future.
Sample this: There are now 3 billion Internet users globally. Of these, Generation Z (those born between 1996 and 2010) people use five screens at once. The millennial generation, in comparison, uses two screens, though it, too, speaks the Internet language and is tech savvy.
The report suggests that, given the amount of time people spend on the Internet and on their mobile devices, companies need to design their messages for optimal distribution across all digital platforms.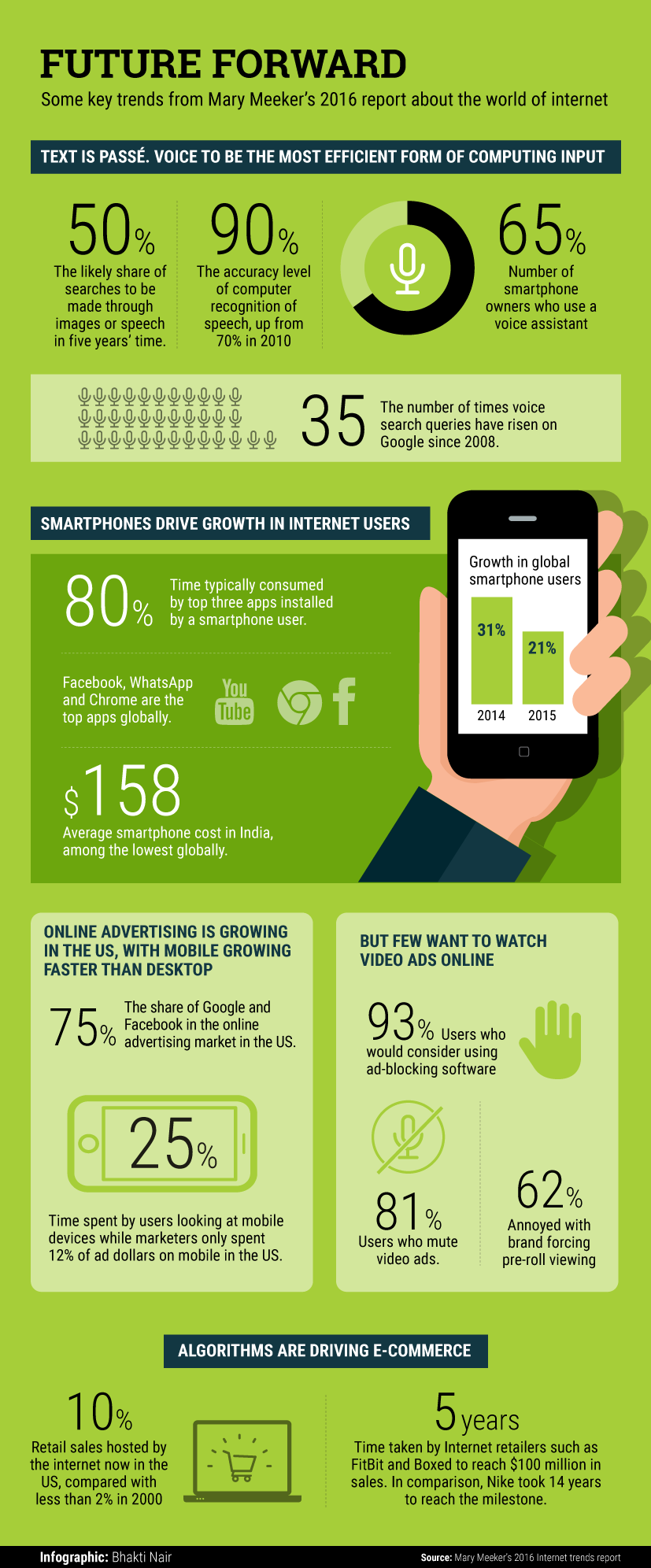 What's the downside? With a high portion of people in developed countries already online, it will now be harder to acquire new Internet users globally. Add to that the high cost of a smartphone relative to people's incomes in the developing countries, and it becomes more difficult to bring them online.
We have picked out a few important takeaways from the report, but you can read the entire deck here.
Like this report? Sign up for our daily newsletter to get our top reports.
---