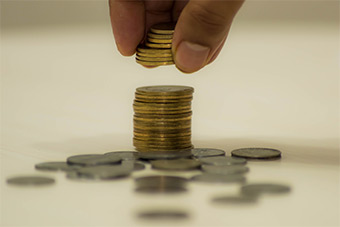 Chinese ride-hailing firm Didi Chuxing has raised $7.3 billion in a fresh round of funding while the Goods and Services Tax draft model has e-commerce firms worried about a clause that mandates tax collection at source on payments made to vendors. Here's a quick round-up of the startup and technology stories of the day.
Didi Chuxing raises $7.3 bn in new fundraise
Chinese ride-hailing firm Didi Chuxing has raised $7.3 billion in a fresh round of funding, including $4.5 billion from new and existing investors, according to Reuters. The latest round also includes a $2.5 billion loan from China Merchants Bank and a long-term debt investment of $300 million from China Life Insurance Co Ltd. The funds will be used for upgrading technology, research into big data and new lines of businesses. With this fresh tranche of funds, Didi Chuxing is now valued at more than $25 billion. The Chinese firm said it now has $10.5 billion of disposable funds. Didi's American rival Uber has a total valuation of $62.5 billion, and is the most valuable VC-backed company in the world.
GST draft model has e-commerce firms worried
E-commerce players are concerned about a clause in the Goods and Services Tax (GST) draft model that says that any payment made to the supplier by an e-commerce player would be subject to tax collection at source. E-commerce companies would, therefore, need to file a statement providing details of all supplies made through e-commerce platform. This would increase the compliance burden on e-commerce players as their vendors are many, a report in The Financial Express said. The report also quoted Flipkart as saying that the proposed law would affect the working capital requirements of the sellers. This draft provision may also lead to a situation where hundreds of suppliers operating on a thin margin file for tax refunds.
Stayzilla appoints ex-GoIbibo executive as VP-products
Chennai-based Inasra Technologies Pvt. Ltd, which operates hotel booking site Stayzilla.com, has appointed former GoIbibo executive Chandramouli Gopalakrishnan, as vice-president of its products division, The Economic Times said. Gopalakrishnan was earlier director of products at Goibibo. This follows the appointment of former Twitter director Pankaj Gupta as chief product officer. The appointments come as the firm is looking to have a balanced mix of senior and junior talent in its team. It quoted CEO Yogendra Vasupal as saying that Stayzilla would soon be appointing a marketing head.
Twitter invests $70 million in SoundCloud
Micro blogging website Twitter has invested around $70 million in music distribution platform SoundCloud. This is part of a funding round that will be in the $100-million range, a report by technology news website Recode stated. The funding takes SoundCloud's valuation to $700 million. A strategic partnership between the two entities was not clearly highlighted, but a potential integration would help Twitter increase its growth and engagement while enabling SoundCloud to push its subscription service.
Silvan Innovation Labs raises funds from Infuse Ventures
Bangalore-based home automation solutions provider Silvan Innovation Labs Pvt. Ltd has secured Rs 6 crore (around $890,000) in funding from clean-tech focused venture capital firm Infuse Ventures, The Economic Times said. Silvan Innovation will use the funds to enter the business-to-consumer (B2C) segment as well as for marketing and product creation in areas such as energy management. The firm, which develops video surveillance, analytics and home automation solutions products, has created four consumer home products, including a WiFi video doorbell, an app-based security system, a digital music zoning system that plays music from anywhere in the house and a smartphone-controlled lighting system that can automatically dim or brighten the lighting anywhere in the house.
Like this report? Sign up for our daily newsletter to get our top reports.
---