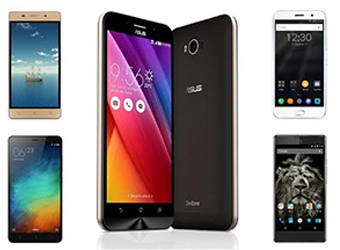 Are you one of those people who's always on the lookout for a wall socket to charge your phone? You may have one of the most feature-rich smartphones, but if you have to constantly carry a travel charger with you, there's a strong chance that you don't consider your phone that smart anymore.
Battery capacity, measured in mAh, determines how long your smartphone can live between charges. In theory, the higher the mAh, the more juice you get out of your phone. But factors such as screen resolution, brightness, network strength and how many videos you watch also determine how soon your battery gets drained. Remember, improved features mean power-hungry phones.
At the same time, just going by battery life isn't enough. While there are phones sporting battery capacity of 5000mAh, they falter when it comes to camera, software updates or speed of operations.
We have therefore, kept away from those with iffy software, or those that don't have much of a brand recall. To make the hunt easier, we decided to shortlist five smartphones in the Rs 8,999-Rs 13,499 segment which delivery great battery backup without compromising on the specs.
---