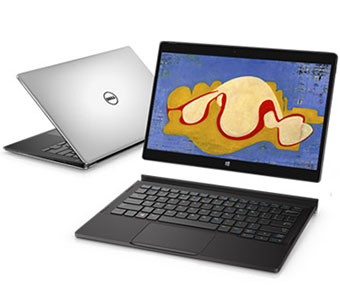 Worldwide PC shipment fell by 5.2 per cent to 64.3 million units in the second quarter of 2016 against the year-ago period, impacted by decline across geographies except North America, research firm Gartner said today.
This is the seventh consecutive quarter of decline, even though the market is showing some signs of improvement, Gartner said in a report.
"One of the ongoing problems in the PC market has been the price hike in selected regions due to the weakening local currency against the US dollar," Gartner Principal Analyst Mikako Kitagawa said.
The price issue has impacted the EMEA and Latin America regions for the past year, Kitagawa added.
"However, PC shipment declines became rather modest in the second quarter compared with previous quarters, which suggests a fading currency impact," Kitagawa said.
All regions except North America experienced a PC shipment decline.
Lenovo remained the numero uno player despite a 2.2 per cent decline in units in the said quarter from the year-ago period. It had a 20.5 per cent share.
HP (19.1 per cent), Dell (15.2 per cent), Asus (7.3 per cent), Apple (7.1 per cent) and Acer (6.9 per cent) followed in the tally, the report said.
In the US, PC shipments totaled 15.2 million units in the second quarter of 2016, a 1.4 per cent increase from the second quarter of 2015.
The Latin America region, on the other hand, was very weak largely because of political and economic instability.
While the UK's vote to exit the European Union did not have a major impact in the worldwide PC results in the second quarter of 2016, Gartner expects Brexit could potentially create uncertainty, not only in currency, but also the entire economy beyond Europe.
PC shipments in Europe, Middle East and Africa totaled 17.8 million units in the second quarter of 2016, a decline of 4.3 per cent year-on-year.
Asia Pacific shipments totaled 22.7 million units in the second quarter of 2016, a 6.3 per cent decline from the second quarter of 2015.
With a stagnant economy in the region, it put pressure on discretionary spending, and smartphones ranked as a higher priority to purchase than PCs, Gartner said.
While there were election activities in Australia, the Philippines and South Korea, which created a lull in IT spending from government sector, weak business confidence affected consumer buying patterns in China, Gartner said.
Like this report? Sign up for our daily newsletter to get our top reports.
---