Want to see how head-mounted goggles can change the way you look at things? Then, go grab a VR headset and dive into the fascinating world of virtual reality.
Virtual reality is not the newest technology in town. In fact, it is already changing a range of sectors such as real estate, education and healthcare. India has also seen a plethora of startups emerge in the augmented reality and VR segments.
To use a VR headset you need a smartphone with gyroscope and accelerometer. You can download a variety of mobile apps for free to experience games, films and photos in a new way. While there are VR headsets that can set you back by as much as Rs 50,000, you can buy a basic one for as little as Rs 200. Here are a few options that won't burn a hole in your pocket.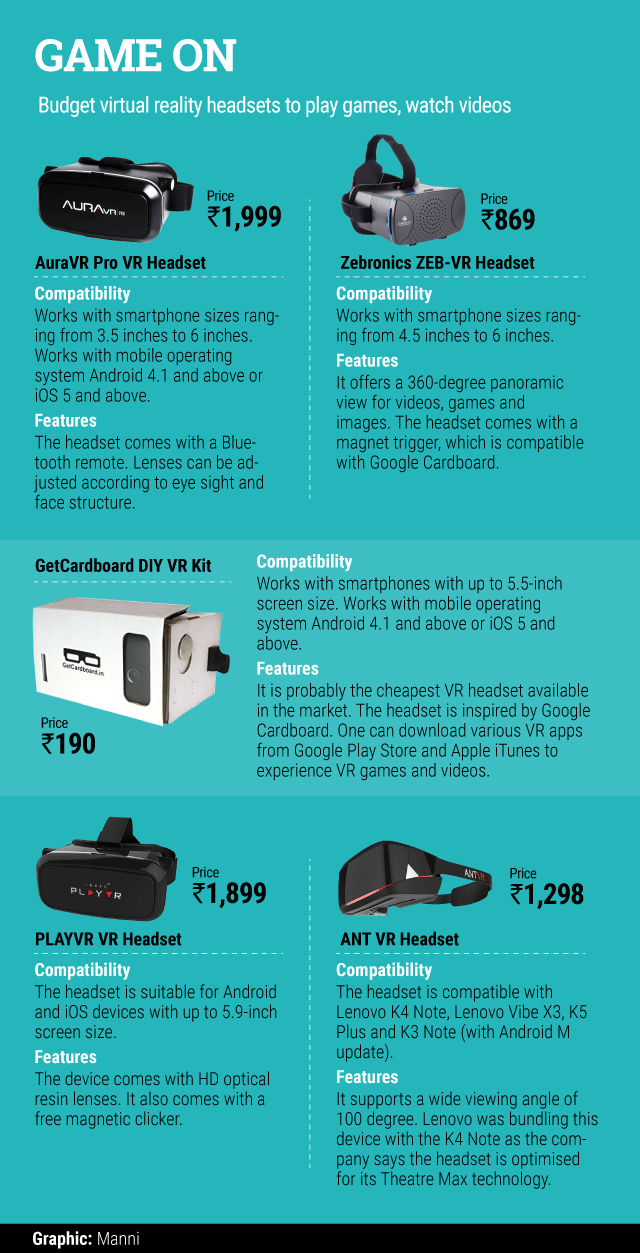 ---