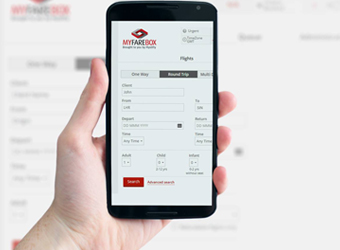 Bangalore-based travel technology firm Mystifly has raised an undisclosed amount in a Series A funding round led by RSI I Fund LLC, operated by Japanese firm Recruit Holdings Co. Ltd.
The Japanese investor will have a minority stake in the company, it said in a statement.
Mystifly operates MyFareBox, a business-to-business (B2B) airfare marketplace, which can be used by travel resellers, travel management companies, tour operators and corporates.
"This fundraise will help us simplify airfare pricing, revenue management and transform our marketplace into value hubs that benefit our suppliers and customers. We plan to invest more on core technology, sales and marketing to grow our global footprint", said Rajeev Kumar, chief executive and founder, Mystifly.
Focussed on building an ecosystem of global supplier network spanning 70 countries, the company's network comprises over 900 airlines, including 170 low-cost carriers.
The firm has 190 employees.
Till September this year, Mystifly's marketplace platform recorded half a million transactions from customers in 60 countries and connecting 190 countries.
The firm claims to be profitable and growing at 100% year on year.
Mystifly's clients include Thomas Cook, FCM Travel, CWT, Dnata, BCD Travel, Qunar, Yatra, Cleartrip, ezeego1, Via, Kiwi, Cheapoair, Rovia, Wipro, Kanoo, Connexions, Saveonresorts and Smartfares.
Like this report? Sign up for our daily newsletter to get our top reports.
---