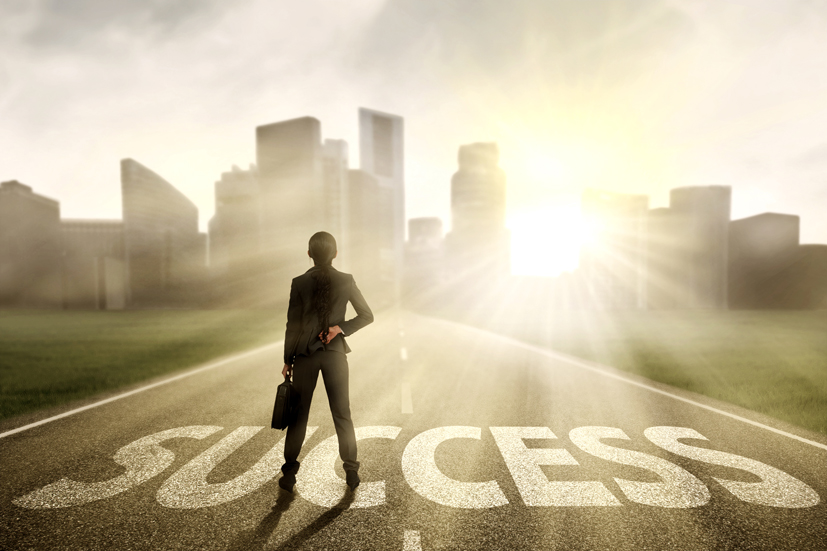 About 60% of employed Indians aspire to become entrepreneurs over the next decade, indicating an openness to take risks and confidence to follow their passion in the country, a survey by GoDaddy, a technology provider dedicated to small businesses, has found.
The survey covered nearly 1,200 respondents in India, currently working in small or mid-sized organisations.
Called 'Future of Work' survey, this global study that delves into entrepreneurial intent, attitudes and outlook when considering starting or running a small business, was released by GoDaddy, run by Go Daddy Operating Company LLC, on Monday.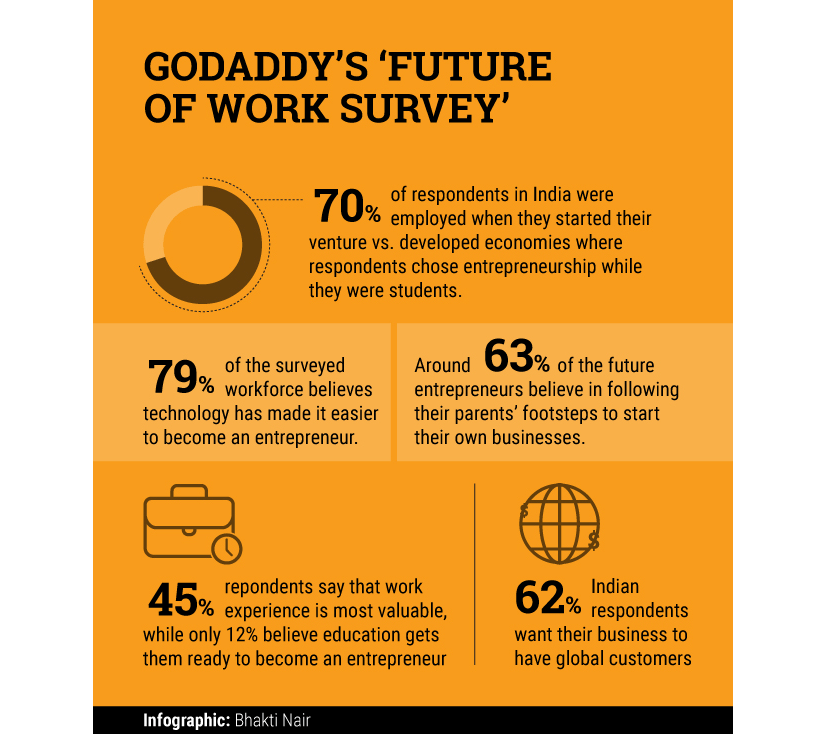 A remarkable 85% of aspiring and current entrepreneurs in India say that they are undeterred at the prospect of failure and are relentless in the pursuit of entrepreneurial success, the survey found. More in India are willing to start their own ventures, compared to Australia, Brazil, Canada, China, Hong Kong, Turkey, Singapore, US and UK.
"The emerging and newer generation of India's entrepreneurs are embracing technology like never before. Sixty seven percent of budding entrepreneurs say that recent technologies have created newer business opportunities and 72% of respondents believe that online channels are important to be attractive to their customers," said Andrew Low Ah Kee, executive vice president, GoDaddy International.
The Future of Work Survey polled millennials (new to the workforce), gen X-ers (mid-career) and baby boomers (exiting the workforce) to pull in insights on how the Indian workforce perceives and approaches entrepreneurship and small business ownership.
Headquartered in Scottsdale, Ariz. USA, GoDaddy also has several offices across US, Australia, Brazil, Canada, India, Mexico, Netherlands, Singapore and UK.
GoDaddy powers a cloud platform dedicated to small, independent ventures. It claims to have more than 14 million customers worldwide and more than 63 million domain names under its management.
---