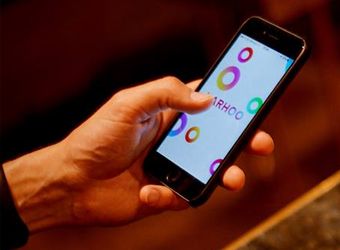 London-headquartered Karhoo Technologies Ltd, which runs taxi app Karhoo announced on Tuesday that they are shutting down operations because of a fund crunch.
The startup, which started operations just six months ago had raised $250 million and hired 120 people to take on the world's largest cab-hailing app Uber, according to the Financial Times.
The company said on its website, "It is with much regret that we have to announce that Karhoo had to close its service and is now looking at the next steps for the business. The board is taking advice in that respect."
The startup's investors included Eric Daniels, the former CEO of Lloyds Banking Group. Other backers, as reported by Bloomberg, include Nick Gatfield, the former chairman and CEO of Sony Music Entertainment, Jonathan Feuer of the European private equity firm CVC Capital Partners and David Kowitz, co-founder of Indus Capital Partners.
The startup was unable to raise fresh round of funds in an industry where cash burn is a norm.
"Unfortunately, it became clear two weeks ago that the financial situation was getting pretty dire with Karhoo in urgent need of funding. Discussion with a potential new backer ended last night forcing the company to stop trading," the company added.
The startup had employees in London, New York, and Singapore.
Employees in London were informed just a week ago and a source in the company told the Financial Times that "there is real anger and disbelief among the staff, it was the first indication of problems."
The company's CEO Daniel Ishag had quit last Saturday.
This sector in UK is led by US-based Uber Inc. which is the world's highest valued startup at $68 billion.
But in China it had to accept defeat from local startup Didi Chuxing. Uber sold its Chinese business to Didi, early this year.
Uber then said it would focus more on India, where it is battling with incumbent Ola.
Citing a 7 September letter written by Uber to its investors, Reuters reported the company as saying that India is now its largest market outside of the US and accounts for 12% of all Uber trips globally.
"Some of our fastest growth is in India, and the merger with Didi frees up resources for additional investment in our customer experience and technology there," it said.
In the past few days Ola has been complaining publicly about Uber's capital dumping practices.
"We have spoken to a few stakeholders in the government. We have made the government aware of the predatory pricing by the competition and the government has taken cognisance of the fact," Pranay Jivrajka, chief operating officer of Ola, told Techcircle.
While he did not name the company's deep-pocketed arch-rival Uber, he said foreign capital should not be used only to offer disruptive pricing.
"There is an urgent need for adequate regulation to curb predatory pricing and capital dumping in the ecosystem in the interest of co-existence of all players in the ecosystem," Jivrajka told PTI.
The comments are interesting  as Ola has secured foreign capital worth over $1.2 billion from investors like SoftBank, DST Global, Accel Partners and Sequoia Capital, among others. It is scouting for another round of funding from the Japanese company and other players.
Ola's previous fund-raising of $500 million last November was also from SoftBank.
Media reports said Ola, the third most valuable startup in the country, is looking at raising around $600 million in this round.
---