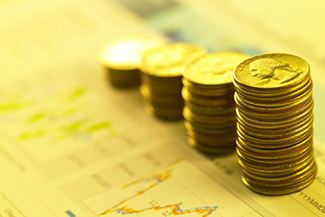 Singapore-based fintech startup Active.ai, using artificial intelligence (AI) to deliver virtual assistant banking services, has raised $3 million (Rs 20 crore) in funding from IDG Ventures India and Kalaari Capital, a company statement on Monday said.
The company will use the investment to expand its clientele and advance its AI features to deliver a superior and engaging banking experience.
Speaking on the investment, Ravishankar, CEO and co-founder said: "Conversation is the new UX and with banks opening up APIs, a new era of digital business is emerging. We are moving from 'Mobile First' to 'AI first' and Active.ai is the platform facilitating banks to achieve that."
Active.ai, run by Active Intelligence Pte. Ltd was founded in 2016 and the company's LinkedIn profile summarises itself as a platform that enables financial institutions to deliver services using intuition and automation over channels of engagement. The company's vision is to become the AI Software-as-a-Solution (Saas) platform for financial services.
"Active.ai is helping banks redefine their digital strategy for the future, bringing in automation and intelligent customer engagement to banking and payments. The company's intelligent and built for banking technology uses advanced NLP and machine intelligence to enable customers have natural dialogues over messaging, voice or IOT devices," added Shankar Narayanan, COO and co-founder.
Ravishankar, Shankar Narayanan and Parikshit Paspulati (CTO and co-founder), bring a wealth of expertise in banking and fintech, having founded companies in mobile banking, payments and working in startup teams of leading banks in Asia.
"43% of worldwide mobile phone consumers with a bank account use mobile banking today. The new generation of banking customers are looking for easy, secure and seamless interaction with their financial services provider. IDG Ventures India believes that AI will completely transform the banking industry, and we are very excited to partner with Active.ai to build the world's largest conversational banking platform," said Sanat Rao, IDG Ventures.
Bala Srinivasa, Kalaari Capital notes "messaging-based mobile banking has become a strategic imperative for banks globally to enhance consumer experience and lower customer engagement costs. Active.ai is poised to tap into this large market opportunity with its chat and AI-powered mobile customer engagement solutions. Kalaari is excited to back this founding team given their past track record, banking domain knowledge, and deep technology expertise."
According to the Ecosystem Report on Enterprise Ready Startups 2016 by Microsoft Accelerator earlier this month, intense focus on optimisation is leading enterprises in banking, retail, and healthcare segments to adopt enterprise technology solutions in a big way.
The report revealed that more than 40 startups catering to the banking sector were founded this year and close to $1.75 billion were raised by startups in this segment in 2016.
---