Exclusive: Mobile games developer Nazara may tap public market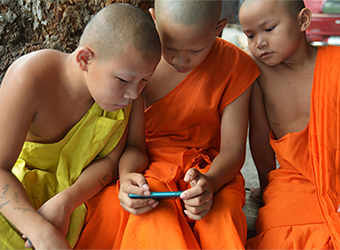 Mobile games developer Nazara Technologies Pvt. Ltd that had hit the road to raise private equity funding a year ago is now reviewing its plan and may opt for a public market listing, Nitish Mittersain, founder and managing director of the firm told Techcircle.
He said if the firm decides to move ahead with the initial public offer (IPO), it may set the date for a public float as early as 2018. If it does go ahead with its proposal of the IPO, it would become the first Indian gaming firm to tap the public market.
Interestingly, the firm is relatively small in terms of revenues to float an IPO in India. For the year ended 31 March 2015, its revenues was just under Rs 100 crore (not factoring in business generated from its subsidiaries). While this would grow in a couple of years when it hopes to freeze the public float plan, it may still be small in terms of minimum size that merchant banks suggest to go ahead with a domestic IPO.

Mittersain said the IPO proposal is still in the concept stage and declined to share further details.
"We had multiple offers (for PE funding) on the table. We are also evaluating the IPO option at this point of time and depending on what we believe is best for the company's long term prospect, we could either go directly for IPO or we could raise interim funds and then go for IPO in 2018, or if we raise interim funds, then we might do the IPO at a later stage. Right now, we're very open," he explained.
In April last year, VCCircle had reported that the mobile gaming company had initiated talks to seal a deal worth $50 million from private equity investors .

However, Nazara had not commented on any further development on that front.
A month later Mittersain acknowledged the proposed PE deal and told The Economic Times that the firm has mandated Credit Suisse as a banker to raise up to $100 million. However, the firm is yet to sign a deal.
Nazara Technologies that was established in 1999 and grew after the dot-com bust in 2003 had raised capital from WestBridge Capital. WestBridge owns majority stake in the firm after factoring in the convertible preference shares it holds, as per VCCEdge, the data research platform of News Corp VCCircle.

The proposed PE funding or IPO could also open a window for WestBridge to partially or fully exit the firm. Last year, WestBridge Capital managing director Sandeep Singhal, had told VCCircle, "Nazara is the dominant player in mobile gaming and is growing both its top- and bottom-line. All I can say is that we are happy shareholders."
In 2014, the firm had floated a Rs 10 crore seed fund to invest in gaming firms.
This April, Nazara invested an undisclosed amount in London-based mobile games studio TrulySocial. London Venture Partners and Drussila Hollanda-Grönberg, game lead at Finnish gaming company Supercell, also took part in the funding round. The investment was part of Nazara's strategy to help foreign gaming firms enter the Indian market.

It had also picked 26% stake in London-based mobile gaming studio Mastermind Sports Ltd, which launched CricBet, a real-time prediction game.
A report titled 'Mobile Gaming on the Rise in India' published by NASSCOM Gaming Forum and San Francisco analyst firm App Annie stated that mobile game downloads in India are expected to grow at a CAGR of 58% over the next five years going from 1.6 billion downloads in 2016 to an estimated 5.3 billion downloads in 2020. This would be led by the growing adoption of games, the rapid proliferation of smartphones, affordable data and universal implementation of direct carrier billing, the report stated
---