Weekly startup funding roundup in charts
As many as 23 startups raised angel/seed and venture capital last week, according to VCCEdge, the data research arm of News Corp VCCircle.
The biggest deal involved Gurgaon-based specialised diagnostics services company Core Diagnostics raising $12 milllon in a Series B round of funding from private equity firm Eight Roads Ventures, US-based F-Prime Capital Partners and Artiman Ventures.
Among other deals involving Delhi companies, online lending marketplace IndiaLends received $4 million in a Series A round of funding from American Express Ventures, DSG Consumer Partners and other investors. SlideApp, which markets content by giving incentives to readers, secured $3.6 million in a Series A round from South Korean venture capital firm Songhyun Investment.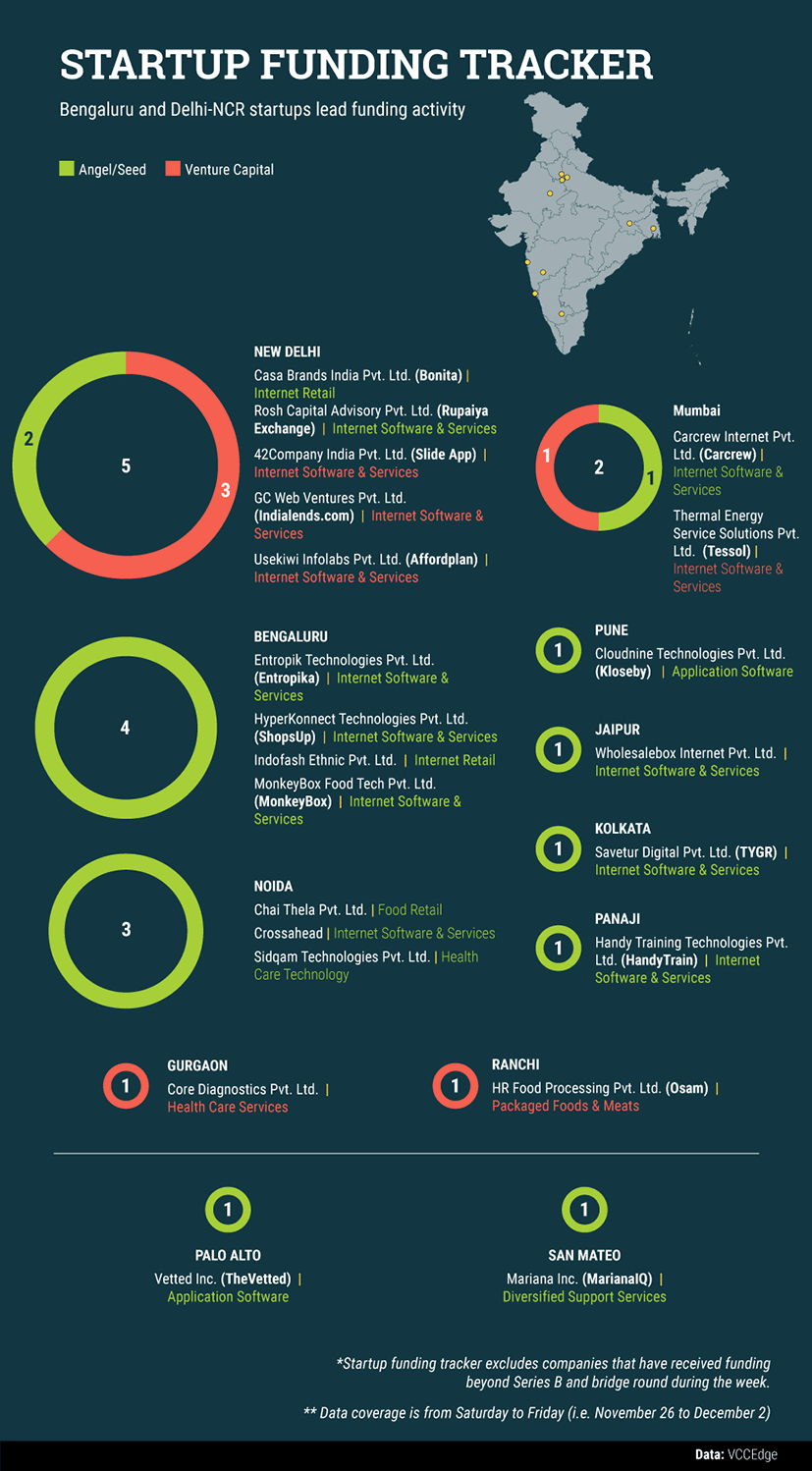 Comment(s)