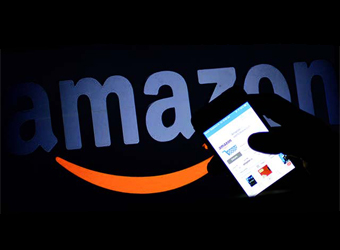 US-based ecommerce giant Amazon Inc launched of its video streaming service Amazon Prime Video in India.
It will offer Amazon Prime members in India, a selection of "new release Bollywood and regional Indian blockbusters, Hollywood movies and day-after-broadcast of US TV shows and kids' programming", it said in a statement.
Amazon also said it started production of new Indian Amazon Original Series featuring top Indian talent and filmmakers, which will also be available exclusively for Prime members.
With this, Prime members in India will get unlimited ad-free and on-demand streaming video at no additional cost. They only need to pay an annual Prime membership fee of Rs 499.
"India has one of the richest and most vibrant entertainment industries in the world—Amazon is energised by the talent and the passion of India's film industry and is excited to be making multiple Indian original shows already, with more to come," Roy Price, vice president and head of Amazon Studios, said in the statement.
"It is no secret that Amazon is making a big investment in India and is happy to take original content, created by Indian talent, to audiences worldwide. We are also making a commitment to our Indian customers to deliver high-quality, binge-worthy shows that they will love to watch," Price said.
Amazon also announced collaborations with authors, producers, writers and directors to develop fresh series.
The list includes Sujoy Ghosh and Hyunwoo Thomas Kim of Kross Pictures India; Ali Abbas Zafar, Himanshu Kishan Mehra, Sanjeev Gupta of Offside Entertainment; Rajat Arora of Funk Ur Blues; and Karnesh Sharma and Anushka Sharma of Clean Slate Productions.
The local video streaming market is known for the presence of a variety of players, including traditional broadcasters such as Star India (Hotstar), telecom firms like Reliance Jio, and pure play video streaming players such as YuppTV, Spuul, Hungama and Ditto TV.
This is in addition to US-based video streaming service Netflix that entered India in January this year, by streaming Brahman Naman, a sex comedy, in a bid to tap the Indian market by localising video content to suit the domestic audience.
While traditional players in the country have been following a 'free-mium model', which essentially means most of the content is free and they charge only for some premium content, Netflix introduced a subscription only model.
Netflix's basic pack in India starts from Rs 500 a month, while its premium pack comes at Rs 800 a month.
Compared to this, YuppTV charges consumers Rs 99 a month. Eros Now has a daily pass for Rs 10, while a weekly pass is available for Rs 30 and a weekend pass for Rs 20. The annual subscription is available for Rs 1,000.
However, Amazon's entry is likely to make it even more difficult for peers operating in the country, especially Netflix which is known for English language content, to thrive in a price-sensitive market like India.
---