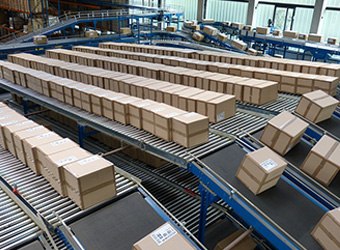 Bengaluru-based hyperlocal delivery startup Opinio has tied up with former Flipkart executives Ankit Nagori and Mukesh Bansal's yet-to-launch online preventive healthcare platform CureFit, a financial daily reported on Tuesday.
Moonshots Internet Pvt Ltd, which operates Opinio, will develop the product for backend logistics and warehousing systems for Curefit Healthcare Pvt Ltd. For this purpose, Curefit has also hired some of Opinio's employees in its logistics team, a report in The Economic Times stated, citing Bansal. Both Opinio and CureFit count Accel Partners as a common investor.
The report mentions that post the fundraising last year, Bansal and Nagori incorporated four companies – CureFit Logistics, New World Inventions, CureFit Healthcare and Curefoods – to build a platform. Scheduled for launch later this year, it will provide services on fitness, health foods and other wellness-related offerings.
Opinio will also provide its technology platform to deliver nutrition boxes for Curefoods.
An e-mail query sent to Opinio seeking confirmation of the development went unanswered at the time of filing this report.
Opinio was founded by IIT Kanpur alumni Mayank Kumar and Lokesh Jangid in January 2015. In October 2015, it had raised $7 million in Series A funding led by e-commerce logistics firm Delhivery with participation from Sands Capital and Accel Partners. The company had recently pivoted from an on-demand business to a pure-play product venture to offer logistics solutions to food delivery companies and e-commerce firms.
In July 2016, CureFit had raised $15 million in a Series A round of funding from Accel Partners, IDG Ventures and Kalaari Capital.
At the time of fundraising, the company said CureFit will be an online platform which will address the concept of preventive healthcare through a combination of engagement, coaching and delivery through a mix of online and offline channels. The startup said that it will not have doctors or health experts on its network, but will provide access through curated partnerships with players who address the concept of a healthy lifestyle through various forms.
In August 2016, CureFit had invested Rs 20 crore ($3 million) in Bengaluru-based CULT Fitness Pvt. Ltd, a fitness startup that offers training programmes without equipment.
---