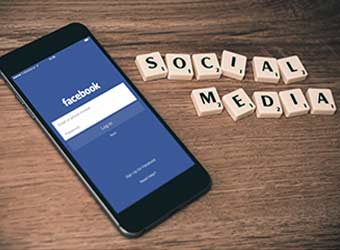 Social media giant Facebook has picked three more Indian startups—book summary app BookBhook, travel planning app HopBucket and competitive exam prep startup Exam Spirit—for its early-stage startup mentorship programme, FbStart.
These startups will receive credits up to $40,000 and free tools and services from Facebook and its more than 30 partners, including Amazon, UserTesting, Dropbox and MailChimp. Besides, the startups also get free access to over 25 services, including open source tools like React Native, FB Login and Account Kit and App Analytics.
Here is a quick look at the three startups.
BookBhook: Run by Marcus Aurelius Learning Solutions Pvt. Ltd., it was founded in August 2016 by Gaurav Gupta, an IIM-Ahmedabad alumnus who had previously worked with Photon Datacards (Tata Teleservices).
The BookBhook app posts short summaries of non-fiction books, which take 10-15 minutes to read. Currently, it has 42 books on its platform.
"People want to digest information quickly and move on. Hence, they want short formats that they can snack on," explains Gupta.
The company will soon be launching video summaries and cocktail summaries (minute-long summaries) on Instagram. Gupta is also looking at converting certain books into workshops for corporates.
HopBucket: An app that allows users to plan their trips and share their experiences, it also works offline to provide information and suggestions on nearby places. Users can upload photos and create a travelogue to share with other travellers.
HopBucket was founded in April 2016 by Satyajeet Jadhav, an alumnus of University of Minnesota.
"We want to minimise the time that it takes for people to plan a trip, while ensuring a good experience. With HopBucket, you can ask your friends for suggestions and choosing from those, the user can plan from the app itself," says Jadhav.
The app is currently available on Android only, and has been downloaded 200 times since its launch two months ago.
Another travel tech startup, Triporb, which allows users to create travel logs for other users to view and follow, has also been selected for the programme.
Exam Spirit: An app that provides free test series to competitive exam aspirants, it has partnered with preparatory institutes across the country to provide a variety of question banks.
Exam Spirit was founded by MNNIT Allahabad alumni Abhishesh Srivastava, Abhijeet Srivastava, Adarsh Srivastava and ISM Dhanbad alumnus Arvind Srivastava in April 2016.
The app was launched in December 2016 and has over 2,000 downloads so far.
"Going forward, we are looking at covering the whole spectrum of competitive exams. We would also be looking at creating social profiles of users where they can challenge each other in mock tests," says Abhishesh.
This is the third ed-tech startup backed by FbStart in the last one month. Earlier, tutor enablement platform XPrep and micro-learning mobile platform Knudge.me were shortlisted for the programme.
Other startups selected for FbStart
Other startups recently selected for FbStart include entertainment content aggregator Flickstree, dating app Heartonnect, content discovery social network Flicksup, immunisation management platform vImmune, peer-to-peer content platform of moms and moms-to-be Healofy, job search and educational content platform JobSenz, among others.
According to newswire agency IANS, India is the largest market for FbStart outside the US. Satyajeet Singh, who leads product partnerships for Facebook in India, says over 75% of top-grossing apps in the country get integrated with Facebook.
---