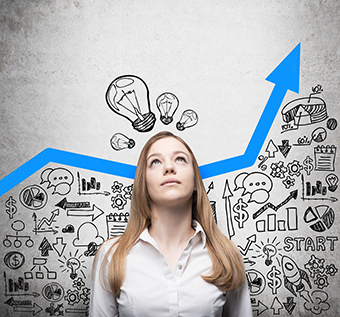 Chipmaker Qualcomm has selected three startups for its 'Qualcomm Design in India Challenge' prize. The winners, selected from among ten startups incubated by Qualcomm, will be awarded $100,000 each.
The winners were judged by industry, government and Qualcomm executives, and the announcement was made by Union minister Ravi Shankar Prasad and Nasscom president R Chandrashekar.
The QDIP programme was launched in December 2015. Ten startups were shortlisted and incubated with an initial prize money of $10,000 each. The firms also received engineering support at Qualcomm India's Innovation Lab.
The ten companies shortlisted for the challenge were drone startup Aarav Unmanned Systems; IoT platform Artificial Machines; Green Robot Machinery, which makes precision farm machinery for small farms; Lensbricks, which manufactures Kiba, a camera that catches memorable moments in videos; Myelin, a hybrid octocopter; Treepie Computing; and broadcast technology startup Watchy.
In the next edition of QDIP, Qualcomm will invest $8.5 million, and will support companies in rural technology, biometric devices, payment terminals, agri-technology, medical technology and smart infrastructure.
Jim Cathey, senior vice president and president, Asia Pacific & India, Qualcomm Technologies Inc said the company would increase the number of participants from 10 to 16 in 2017 as its incubation programme received immense interest from Indian startups.
Qualcomm also announced the launch of a new Innovation Lab at Hyderabad in addition to the one in Bangalore.
The winners of the programme are as follows:
Carnot Technologies: This consumer tech startup offers advanced telematics solutions in the connected car space. Its product connects low cost bikes with a user's phone and provides vehicle safety, accident and emergency notifications. The startup was founded in 2015 by IIT Bombay alumni Urmil Shah, Pushkar Limaye, Rohan Vadgaonkar and Prathamesh Joshi.
iFuture Robotics: This startup's main product is the Ark Robot, an industrial robot that is used in warehouse automation. Powered by data analytics, the robot can move inventories in a known environment. The product was developed in 2016 by Rajesh Manpat, a national-level shooter from Karnataka state. Manpat has filed for eight patent applications for Ark Robot.
Uncanny Vision: This business-to-business (B2B) startup offers computer vision solutions that have use cases in robotics, android applications, video surveillance and in advanced driver assistance systems. Its main product is an intelligent surveillance camera that uses deep learning for better scene/face/human pose recognition. The startup was founded in 2013 by engineers Ranjith Parakkal and Navanee Sundaramoorthy. Last year, the startup was also one of the winners at Mumbai-based accelerator Zone Startups' Next Big Idea contest.
---