Budget 2017: Govt goes the whole hog on digitisation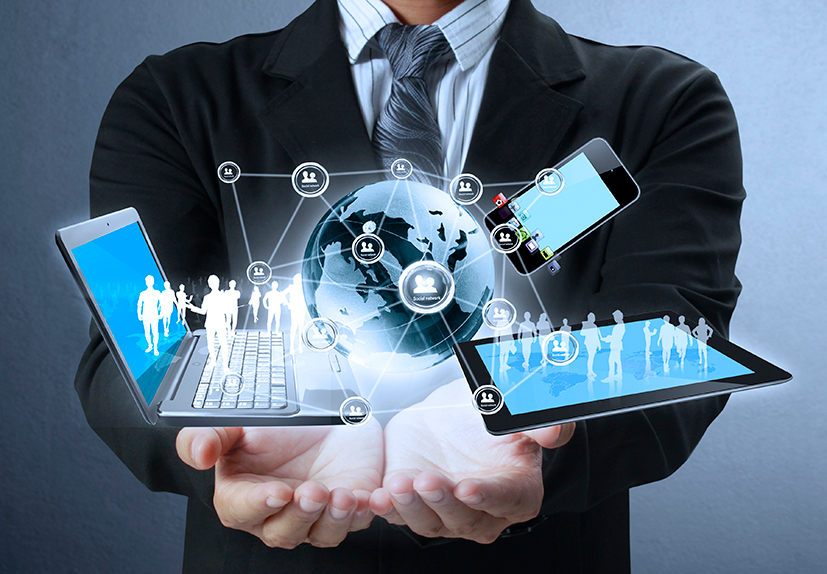 Ever since the Modi government came to power in 2014, union budgets have had a sharp focus on digitisation and infusion of technology in everyday life. With budget 2017, comes as it on the back of a decisive cashless push, the government has indeed gone the whole nine yards—it appears "digitisation of everything" and creation of an all-encompassing digital infrastructure top its agenda in the coming fiscal.
"It is a digital economy budget. Government has pushed the digital theme in every area...Every person, from small shops to consumers, will be pushed towards the digital economy," Vijay Shekhar Sharma, founder & CEO of Paytm, said.

Here's the lowdown on some of the major announcements in the space by finance minister Arun Jaitley in his budget speech.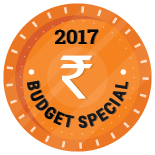 Bharat Net allocation hiked to Rs 10,000 crore

The government has ramped up allocation for the ambitious Bharat Net project to Rs 10,000 crore for 2017-18. Under the project, high-speed broadband on optical fibre will be available in over 1.5 lakh gram panchayats through hotspots, ensuring access to digital services at low tariffs. An initiative called 'Digi Gaon' will also be launched to provide telemedicine, and to impart education and skills through digital technology.
"Allocation of Rs 10,000 crore for Bharat Net will give a major boost...Aadhaar-based smart cards for monitoring health of senior citizens is a great way to leverage the citizen identity database while marrying technology with health...," said Neel Ratan, leader, government and public sector, PwC India.
More push for digital payments

Jaitley said 1.25 crore people have already downloaded the newly-launched BHIM app, and announced a referral bonus scheme for individuals and a cashback scheme for merchants joining the app. The government has allocated Rs 2,500-crore benefits for UPI-based and other digital payments.
The finance minister also said that Aadhaar Pay, the merchant version of Aadhaar-Enabled Payment System (AEPS), will be launched soon. This will be especially beneficial for those who do not have debit cards, mobile wallets or mobile phones.
Moreover, to ensure transparency, the government said that cash transactions above Rs 3 lakh will not be permitted, which means an even greater push for digital.

"The government has addressed all the components--from incentivising customers and merchants for using BHIM to furnishing of PAN for cash transactions over Rs 3 lakh to promoting infrastructure creation by duty exemption on PoS machines and iris readers. The Aadhaar enabled merchant payments would ensure that supply side is also addressed for digital transactions," said Neha Punater, partner and head, fintech, KPMG India.
Jaitley also said that railways will no longer levy service charge on train tickets booked online through the IRCTC website. Earlier, a service tax of Rs 20 had to paid while booking sleeper class tickets and Rs 40 for AC class tickets.
The government has also proposed setting up a payment regulatory board under the Reserve Bank of India. "Introduction of payment regulatory board is significant as it is the first time that a largely fintech-related regulation is being separated from normal regulation," Realx co-cofounder Manish Kumar said. Given the clarity on digitisation of transactions, businesses will continue their efforts on enabling cashless transactions, said Sreedhar Prasad, partner, strategy and operations, KPMG. Prasad added that bill payments for utilities as well as services such as telecommunication, dish TV and others will be among the early beneficiaries.

Tax exemption for PoS equipment
The finance minister also said the government expects to increase Aadhaar-based PoS terminals in the country to 10 lakh units this financial year as he announced exemptions for the sector. "To promote cashless transactions, I propose to exempt basic custom duties, excise duties, countervailing duties, special additional duty on miniaturised card readers and mPOS micro ATM standards for version 1.5.1, finger print readers, scanners and iris scanners," the speech read.
The budget has also exempted PoS components from taxes to encourage domestic manufacturing of these devices.

"The acceleration of PoS infrastructure with 10 lakh PoS machines by March 2017 and another 20 lakh Aadhaar based PoS by September 2017 is a reflection of pushing digital payments at last mile by 300% from the current base of 15 lakh PoS achieved so far in the last 20 years," Pramod Saxena, chairman & managing director, Oxigen Services, said.
CitrusPay founder Jitendra Gupta feels the government has shown continued commitment to digitise the payments economy, which is evident from the reduced 6% rate for presumptive income and excise duty waiver on PoS.
Thrust on cyber security
The FM also said that a computer emergency response team (CERT) for the financial sector will be set up to enhance cyber security. "...Establishing a CERT specifically for the financial services sector is...the need of the hour...Linking regulatory authorities (SEBI and RBI) will help in development of more comprehensive guidelines for financial services companies, strengthen threat information sharing and compel them to increase their security spending..." said Sivarama Krishnan, leader, cybersecurity, PwC India.
Establishing cyber and computer emergency response teams will address cyber threats and facilitate increased adoption of digital. However, this needs to be implemented effectively with participation from all stakeholders, including regulators, said Atul Gupta, partner, cyber security, KPMG.
All in all, FY17 could prove to be the inflection point for India's digitisation drive. A lot will, of course, depend on execution at the grass roots.
---