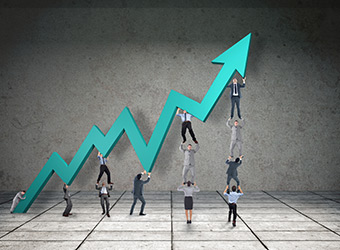 Borqs International Holding Corp, which operates Internet of Things (IoT) device developer Borqs, has raised an undisclosed amount in its Series E round of funding led by Qualcomm Ventures, weeks before the firm is set to undergo a reverse merger, it said in a statement.
In December 2016, the company entered into an agreement with Pacific Special Acquisition Corp for a reverse merger. Under the pact, Pacific will issue ordinary shares to Borqs shareholders at a price of $10.40 per Pacific's share.
As per the merger pact, Borqs will become the operating entity of the combined firm. The shareholders of Borqs are expected to collectively own around 78% of Pacific's outstanding ordinary shares. Pacific will also change its name to Borqs Technologies, Inc.
"Qualcomm hopes to find future opportunities to work with Borqs to share leading edge and innovative 4G phone design expertise with Indian and global OEMs," said Karthee Madasamy, managing director, Qualcomm Ventures India.
Borqs, which was founded in 2007, is a provider of smart connected devices and cloud service solutions for the IoT industry, with R&D centres in Bangalore and Beijing. Last year, it launched frequency division duplex (FDD)/time division duplex (TDD) combined carrier aggregation high speed 4G Android phone for Reliance Jio in India.
Borqs is also working with Qualcomm in the wearables segment and is making smartwatches and connected kid watches based on Qualcomm Snapdragon Wear.
"Borqs has a strong R&D team in India and we have been working closely with Qualcomm in the past several years to develop products being used worldwide. Given our focus on innovation, Borqs is also committed to supporting the government's Made In India initiative," said Hareesh Ramanna, managing director of Borqs India.
So far, the company has raised $50 million in VC funding. It is backed by Norwest Venture Partners, Intel Capital, Keystone Ventures, SK Telecom China Fund and GSR Ventures.
---