Udaan's Sujeet Kumar on what he unlearnt from Flipkart stint to thrive in B2B ecom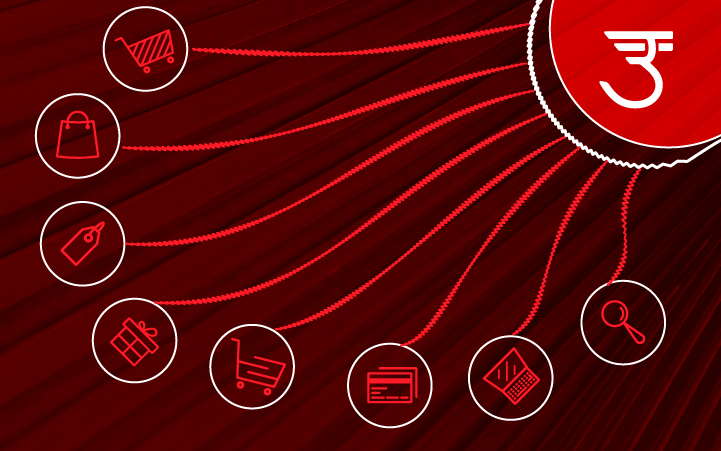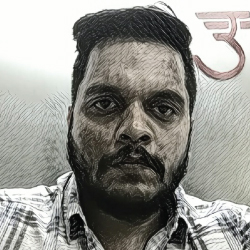 Business-to-consumer (B2C) startups hogged the funding limelight for quite a while, but a $50 million (Rs 324 crore) investment in business-to-business e-commerce firm Udaan last week was another sign that the B2B space is also attracting attention.
The Series B funding raised from Lightspeed Venture Partners and Russian millionaire Yuri Milner's Apoletto Fund was one of the largest one-time infusions into a standalone B2B e-commerce startup in India.
Udaan, operated by Hiveloop Technology Pvt. Ltd, was founded in 2015 by former Flipkart employees Sujeet Kumar, Amod Malviya and Vaibhav Gupta.
Malviya was the chief technology officer at Flipkart, while Kumar headed the homegrown e-commerce major's WS Retail, and Gupta served as senior vice-president, finance.

Udaan helps businesses discover customers, suppliers and products across categories, and also facilitates contact between the two parties for the best possible deal. It also provides secure transactions with escrow protection and logistics support.
Following an asset-light model, Udaan currently operates across the fashion, electronics, staples and fast-moving consumer goods (FMCG) segments.
With fresh funding in the bag, co-founder Sujeet Kumar spoke to TechCircle about what lies ahead for the company, what the co-founders had to unlearn from their Flipkart stint, and why Alibaba's success in the space is a reason to be cheerful.
Edited excerpts:

Does the big cheque you just received from investors fit into your expansion plans?
We definitely require this capital as we have to build a lot of capabilities in the backend infrastructure and technology. The logistics component of our business requires higher levels of integration to ensure that the success levels and rates of our transactions go higher.
On the seller side as well, we have to invest a lot, where we have to provide customers with a lot of tools that will help enhance the ease of doing business on our platform.

How much of an operational runway will this round of funding give you?
We are essentially here to build a lot of capabilities in the fastest possible time. Moreover, we do not really have much to spend on marketing and sales costs. Hence, we will keep investing as much as required and don't really go by that metric. Having said that, we don't have plans to raise further funding at this point in time.
Any scope for inorganic options to scale up quickly?

I don't see a possibility for any acquisitions to expand at pace in our business model. It is an un-opinionated platform, where we don't really participate in the pricing. We are here very much to solve the fundamental problems of the transactions.
Did your Flipkart experience help when you hit the market for funding? Your earlier funding round was also significantly large...
It has definitely helped us, but we also had to unlearn a lot of things as B2C and B2B e-commerce are fundamentally very different. Where our Flipkart stint has held us in good stead was in the areas of system skills, building teams and understanding technology, among other things.

The new aspects we had to learn in a B2B setup were the nature of transactions (which is definitely more cost-effective), and solving the sales and marketing problems that are unique to it. There is a world of difference in the customer repeat rates. In these areas, we found that the dynamics of B2B were very different from B2C.
You are an asset-light player based on your business model. Any plans to go inventory- or asset-heavy?
As a business, we do not believe in owning assets and have no such plans as of now to go asset-heavy. Even as a long-term view, we have still not explored that option currently. Hence, there is no question of going asset-heavy or inventory-led for now.

How big is your team? Are there any plans to significantly ramp up the workforce?
We have more than 150 employees and are adding to this number every day. We will continue to fill resources as per the requirements, without discriminating between the organisation's verticals.
What is your take on the market potential of B2B e-commerce?
There are 50 million SME (small and medium enterprises) entities in our country. Out of that, 15 million comprise MSMEs, another 15 million account for retailers and the rest are in the HoReCa (hotel/restaurant/cafe), among other smaller segments.
Going by the latest reports on this space, the total number of transactions that take place across these segments has touched 600-800 billion.
Moreover, the sector has also been characterised by a lot of inefficiencies in logistics, capital as well as in sales and marketing. Those are the pain points as well as the market opportunities for us in the B2B space.
There is a school of thought that B2B e-commerce is highly verticalised and specialised, but you are a horizontal player in the space. Your take?
We don't believe in that. Irrespective of the vertical that one is in, the three problems are common; trust of giving credit, logistics and sales & marketing. Having said that, there surely are some problems that are very specific to every vertical, which we are trying to solve as well.
The success story of Alibaba in the B2B e-commerce space is a global testimony to this fact. When it can work for them, why shouldn't it work here?
You have a presence across three categories. Any plans to add to that in the near term?
We are present across fashion, electronics, staples & FMCG. The last one, which is very local-to-local, is available only in New Delhi and Bengaluru. Eventually, we hope to have a presence across verticals within the next two years.
---