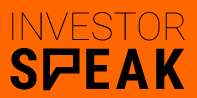 For the past two to three years, Apurva Damani stopped taking her car out, all thanks to the Mumbai traffic, which made driving a hassle. She has since instead been using cab-hailing apps. Damani, who is managing director at homegrown venture capital firm Artha India Ventures, thinks this a sign of the changing times and the best years of India's Internet ecosystem.
Artha India Ventures is a family office set up by former directors of the Bombay Stock Exchange Ashok Kumar Damani and Ramesh M Damani, who are Apurva's uncle and father, respectively.
Some of the portfolio companies of the family office include peer-to-peer marketplace for pre-owned clothes Coutloot, travel platform Confirmtkt, cloud telephony firm Exotel and parenting platform BabyChakra.
In July this year, it marked the first close of its debut early-stage Artha Venture Fund I at $6 million. The fund has a target corpus of Rs 200 crore ($30 million) and expects the final close in six to 12 months. Last year, the fund invested in online peer-to-peer lending platform LenDen Club at the pre-Series A round.
Before joining the family office, Damani, who holds a graduate degree in international politics and economics from Middlebury College, US, worked for a skill development startup called Talerang.
She spoke to TechCircle about the evolution of Artha India Ventures, its investment thesis, regulatory issues in fin-tech and much more. Edited excerpts:
How has Artha India Ventures evolved since its inception?
This started as an investment vehicle for my father Ramesh M Damani and my uncle Ashok Kumar Damani. Six years ago, my cousin Anirudh Damani, who had some experience investing in startups in the US, had identified these emerging firms as a new asset class for investing. At that time, Mumbai Angels was the most active in the network.
In the past six years, we have made over 60 investments. Each has ranged between Rs 15 lakh and 30 lakh in cheque size. Now, we are in a space where we are very comfortable with the expertise we have.
The family office will continue investing Rs 15-30 lakh per round in each company. We are going to scale this up to a portfolio of at least 100 startups.
Back in the day, we were one of the earliest cheque writers for OYO. We exited the company in 2016 with 150x returns on that investment. It was a validation of the efforts that we put in. Now, the family office has become more professional and better structured when making investments. There is a very strict process that we adhere to, right from evaluating companies, the application process, having multiple meetings with the founders and the due diligence process. Along the way, we learned that it does not matter what the cheque size is.
Tell us more about your investment process.
We only invest in startups to see them truly succeed. We are a more hands-on investor. We have done multiple initiatives through the family office to make sure that we strengthen the ecosystem. We have a monthly get-together of angel investors called Funders' Circle. These kinds of closed-door, no-holds-barred discussions have helped us learn a lot about each other's styles and even encouraged us to invest together as a group.
Similarly, we have launched something called the Funded Founders' Group. The idea is to get funded entrepreneurs under one roof. The entrepreneurs, who have raised one round of funding, come together to discuss everything besides raising capital. This includes marketing, brand building and developing a customer base. You don't find these discussions on panels at startup summit events.
The family office has taken up a third initiative—we have created a separate vertical to connect all our portfolio companies with corporates. Our sole responsibility is to get a list of clients that our companies want to reach out to and open the door for them. If a startup requires mentoring, marketing help or advice on a regular basis, we go out of our way to help it.
Angel investors can be passive and active. We see ourselves as active angel investors. For us, startups are not just another asset class, like gold or the stock market.
Artha India Ventures is one of the primary sponsors for Artha Venture Fund. Tell us more about the fund.
Artha Venture Fund I has a corpus of Rs 200 crore, which only goes into startups.
What is the usual cheque size of the fund?
It ranges from Rs 1 crore at the seed stage, Rs 3 crore at the pre-Series A stage and Rs 6 crore at the Series A level.
How many investments have you made from that fund so far?
We have made two investments. We began deploying from the fund at the beginning of this year. Out of the Rs 200 crore, we have already raised Rs 40 crore till June this year.
Are there any specific sectors that Artha is interested in?
All of our 60 investments have been made across four sectors—travel hospitality, consumer goods and services, fin-tech and business-to-business services. We have also made one-off investments in ed-tech and artificial intelligence, but those are few.
Before investing, what do you look for in a company?
The idea and the timing of the idea should make sense.
What are your views on the regulatory issues surrounding fin-tech in India?
Fin-tech should be regulated. Of course, data privacy is a concern and I do believe that each individual has the right to their own data. We have invested in a peer-to-peer company called LenDenClub. They disburse 700 loans a month and introduced something new called 'instamoney', allowing them to disburse loans of between Rs 5,000 and Rs 10,000 in seconds. The next big step for lending startups would be recovery and book management.
The Internet startup ecosystem in India has been evolving for a decade. Where do you think it is headed from here?
It will take 5-10 years for the Indian startup ecosystem to really take off. This is because e-commerce laid the ground work for what is to come only in the last 10 years. Now, there are 300 million Indians online. When that number jumps to 500-600 million, a whole bunch of different services can be created to cater to them.
For example, we invested in this company called Coutloot, which looks at using unused inventory in your closet. They made an app where sellers and buyers can meet to buy the unused closet inventory. They have created a different vertical from Quikr or eBay. These are the kinds of ideas that are going to come out in the next 5-10 years and the scale is going to come from Tier 2 and 3 cities.
We invested in another company called Confirmtkt, which now has at least a million active users. It's an app that can confirm the PNR status of train bookings. These are the kinds of use cases which will cater to Bharat and not just India.
Do you think there are enough exit options in India?
India is primarily a merger and acquisition market and not an IPO one. Initial public offerings are too few. Some companies that we invested in 2012 and 2013 still give us returns or will be in exit mode in the next couple of years.
This interview is part of our InvestorSpeak series in which leading angel, seed or venture investors share their insights on the startup ecosystem in India.
---