How the list of India's top angel investors went through a churn in 2018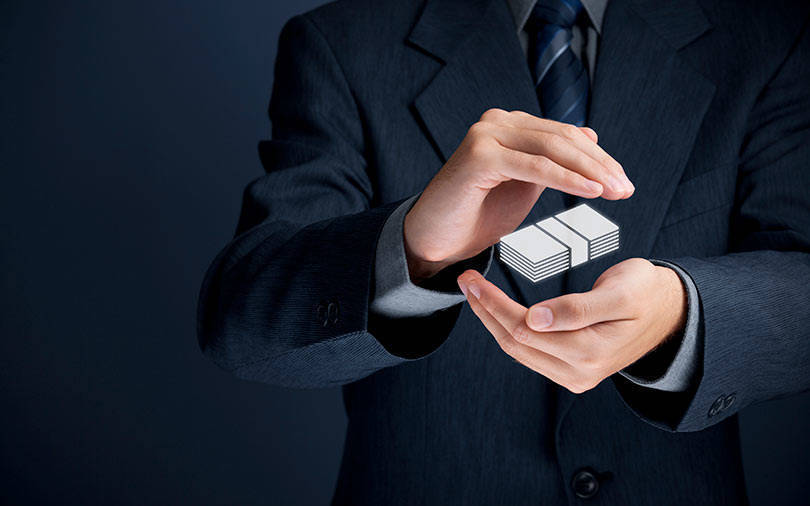 The number of angel investments into Indian startups may have slumped for a second straight year in 2018 but a few individual investors did stick their neck out to back early-stage ventures, albeit not as much as the year before.
The list of top angel investors of 2018 has gone through quite a bit of churn when compared with the 2017 rankings, although it includes some investors who have been appearing regularly in the top 10 for the past few years. And even these regulars made far fewer bets in the year gone by than in 2017, according to data collated by TechCircle after trawling through VCCEdge, the research platform of News Corp VCCircle, and after reaching out to the investors.
To be sure, many angel investments are usually not disclosed, so the list may not capture that data.

Overall, the number of angel investments dropped 36% in 2018 to 397 from 620 the previous year, according to provisional data from VCCEdge. This is similar to the 37% decline recorded last year from 989 transactions in 2016.
The 2018 list of the most active angel investors was topped by Nitin Singhal, founder of investment firm Fresco Global and a member of the Indian Angel Network. Singhal told TechCircle he invested in 14 startups in 2018. He didn't disclose the names of these startups, but he had invested in Delhi-based University Living, an online student housing marketplace.
At number two on the list was Ramakant Sharma, co-founder of online home décor startup LivSpace. Sharma said he invested in 12 startups in 2018, up from 10 in 2017. His bets included investments in industrial goods marketplace Moglix, online drugstore Pharmeasy, ed-tech startup Toppr and Shop101, a mobile storefront and commerce platform for sellers.

Google India head Rajan Anandan—a regular in the top 10—came in at the third spot in the 2018 list, followed by Flipkart co-founder Binny Bansal. Krishnan Akhileswaran, Girish Mathrubootham, Anand Chandrasekaran, Kris Gopalakrishnan, Jitendra Gupta and Mukesh Bansal round up the top 10 list. All but Anandan didn't respond to TechCircle's requests for comment.
Notable absentees from the 2017 list include FreeCharge co-founder Sandeep Tandon, serial entrepreneur-turned-investor Sanjay Mehta and Ritesh Malik, founder of co-working startup Innov8. All three didn't respond to requests for comment.
Anandan struck eight deals in 2018 while Bansal made six investments, according to VCCEdge. Anandan was joint fourth on the 2017 list and Bansal was joint seventh.

In 2018, Anandan invested mostly in tech startups including in health-tech venture Pregbuddy and fintech startup Signizy Technologies. He also invested in lingerie e-tailer Buttercups.
Anandan told TechCircle that 2018 was 'one of the best years' for Indian startups. "Founders are more seasoned, ideas are more differentiated and Series A/B landscape is very strong for companies that are showing traction," he added.
Flipkart's Bansal invested in companies including robotics startup GreyOrange and medical technology startup SigTuple Technologies Pvt. Ltd.

Akhileswaran, group CFO at Apollo Hospitals Enterprise Ltd and Freshworks founder Mathrubootham invested in five ventures each. Former Snapdeal product head Chandrasekaran also backed five startups in 2018, one less than last year but far short of the 20 deals he had struck in 2016.
Gopalakrishnan, co-founder of software services giant Infosys, who made 20 angel investments last year, sealed only four transactions in 2018. Known for his tech-rich portfolio, Gopalakrishnan had said last year that he was bullish on deep-tech and artificial intelligence startups.
Gupta, co-founder of digital payments firm Citrus Pay; and Bansal, founder of Myntra and co-founder of fitness startup CureFit; also invested in four startups each in 2018, according to VCCEdge data.

Not surprisingly, tech startups attracted the most angel investments, followed by the healthcare sector.
Despite the lost momentum, angel funding still holds promise for a few. TV Mohandas Pai, former finance and HR head at Infosys Ltd and now an active investor, had told VCCircle last year that there was heightened activity and that a new wave of startups in artificial intelligence, augmented and virtual reality, and SME financing were coming up.
One of the most nagging issues angel investors are experiencing lately is perhaps growing pressure by tax authorities, which have been serving early-stage startups with notices to pay tax on the angel funding they received. Angel tax was first introduced in 2012 to fix a loophole that enabled money laundering by investors who put in money before taking it out at a high premium. The effective taxation rate is 30%.

In April 2018, the government provided some exemptions on the tax, but stopped short of abolishing it altogether. As recently as December, around 25 startups and some angel investors received notices from tax authorities in connection with fundraising during 2014-15.
"Angel tax is a death knell for early-stage startups in India," said Google's Anandan. "Indian founders will start up, but they will not incorporate [their companies] in India."
---