Why the tech-first mentality of 'Gen Z' will fuel a fresh round of innovation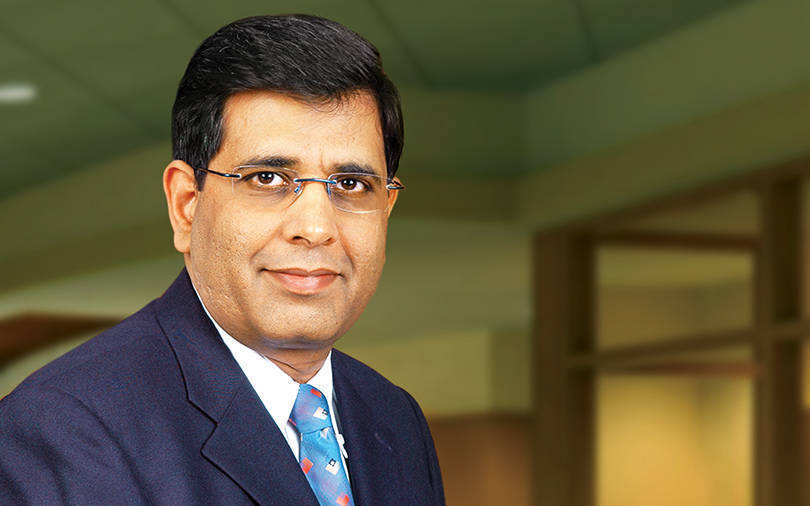 Change is inevitable, yet we fear it. Whether it is new technology or new people, most of us dread having to adjust to the new order of things. As Generation Z or Gen Z (born in the mid-'90s or later) gets ready to enter the global workforce, the murmurs have become louder -- will they be as restless as the millennials? What kind of work ethic will they bring? How will they change the way we work?
Of course, there was uncertainty when the Baby Boomers (born between 1946 and 1964), Generation X (born between 1965 and 1980) and Generation Y or millennials (born between 1981 and 1995) first arrived too. What makes the debut of Gen Z unique, perhaps, is that this is the first demographic cohort to have grown up in a constantly connected world. Naturally, their relationship with technology is a lot more dynamic and self-assured.
First digital natives

The GenZ Effect Research, a study by Dell Technologies, found that 98% of Gen Z has used technology as part of their formal education. About 68% of these youngsters say they already know how to code; 81% can think and express solutions in ways that computers can understand.
This is a generation for whom technology is second nature. They bring with them a level of digital maturity, thanks to advanced technology and data science skills, that is much-needed in today's workplace.
By 2020, Gen Z is expected to comprise up to 36% of the global workforce. India's Gen Z population is estimated to rise to 472 million this year. Prophecies of a generational divide – seasoned professionals versus the first digital natives – are already rife. At Dell, though, we don't see that happening. What we see are immense opportunities for businesses to harness the strengths of an increasingly diverse workforce spanning five generations.

Modern mentoring
According to the Dell study, 77% of Gen Z is willing to mentor co-workers who may be less experienced with technology. As much as they are confident about their technology skills, the majority of the post-millennials (52%) believe that their non-tech attributes, especially the soft skills, are not up to the mark.
And contrary to popular perception, the majority of Gen Z (74%) expects to learn on the job from co-workers or other people, rather than online. They look up to older colleagues/superiors for guidance and coaching in business.

In keeping with the "mentor and be mentored" attitude of the next-generation workforce, enterprises will need to create a mentoring culture that goes beyond the traditional model. Once we debunk the "us" and "them" mentality, different generations of workers can work together for the collective good.
To improve employee performance, teamwork, and productivity, businesses need to consider all employees as potential mentors. The mantra is to make everyone both advisors and learners, thereby fostering healthy relationships at work and increasing the overall organisational intelligence.
What Gen Z wants

It is not surprising that a whopping 91% of Gen Z, as per the study, considers technology offered by an employer as an important factor in choosing a job. In fact, more than three-fourths of them want to work with technology in some way; almost half of them aspire to be involved in technology research and development; and more than one-third is interested in IT careers, including cybersecurity.
Interestingly, many members of this demographic look at technology as a means to advance human progress. About 40% want to harness technology to help others and the environment, while 80% see technology's potential to create a more equitable work environment. These youngsters envision a world without bias and discrimination, courtesy data-driven decision-making.
This is not a workforce that is content with being a cog in the machine. They want more out of work. This tech-smart, socially-conscious generation aspires for work that has meaning and purpose – beyond the monthly pay cheque. They have a deep, universal understanding of technology and its potential to transform how we work and live.

Balancing act
As the first digital natives get ready to enter the workplace, businesses will need to be prepared for the transformation. Not just by having the technology and opportunities in place to adequately captivate and sustain new talent, but also by embracing modern mentoring, skill development, and a fresh approach to collaboration amongst a diverse, multi-generational, future-ready workforce.
There is no doubt that the technology-first mentality of Gen Z will fuel a fresh round of innovation. Emerging technologies such as virtual reality (VR) and augmented reality (AR) will become increasingly commonplace, while cross-functional teams with complementary skill-sets will reshape the workplace. Incidentally, 51% of Gen Z believe that humans and machines will work together as an integrated team at work.

By 2030, every organisation will be a digital organisation. According to Dell Technologies' Realize 2030 Research, 35% of business leaders aged 45-54 years are pioneering new digital technologies at work. As a new wave of tech-savvy visionaries enters the workforce, things are sure to change.
Let us not fear the change. For, the only way to thrive – and not just survive – in the age of human-machine partnerships will be to harness the potential of an empowered workforce with a shared purpose.
The writer is the managing director and president – India commercial at Dell EMC. The views expressed are personal.
---