What IKEA's bet on Livspace means for the startup, online home decor segment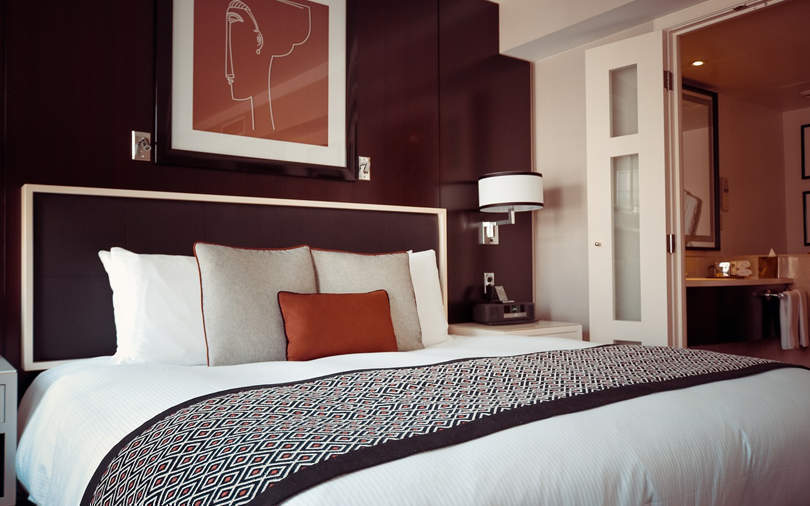 IKEA is best known for its ready-to-assemble furniture. The Swedish retail giant's do-it-yourself approach has made it a household name around the world for several decades now. So India's startup ecosystem naturally took notice when home decor firm Livspace said last week that it had raised money from the investment arm of IKEA's parent, the Ingka Group.
While the value of the deal was not disclosed, TechCircle has learnt that it was in the ballpark of $15 million. The fresh funding will give Livspace, owned by Home Interior Designs E-Commerce Pvt. Ltd., a shot at building a homegrown online home décor platform to rival domestic as well as global peers. Significantly, the development also brought India's online home decor segment into focus.
"This kind of deal will boost the market and attract investor interest. The funds who did not recognise this opportunity will now start looking at this space more keenly," said Kanishka Mohan, engagement manager at research firm RedSeer Consulting.

Livspace
Even before IKEA entered the mix, Livspace was one of the best-funded startups of its ilk, having raised at least $100 million. Apart from its Series C round of Rs 500 crore last year, it had secured Rs 100 crore ($15 million) from Bessemer Venture Partners, Helion Ventures and Jungle Ventures in 2016.
Seven-year-old Livspace helps homeowners discover pre-created looks for rooms, kitchen and storage areas. Customers can select and purchase these looks, and personalise them for delivery on the basis of material, colour, style and so on. Users can also get tailor-made designs by visiting Livspace's offline showrooms.

IKEA does likewise at its 350-plus stores across 38 countries, where it also offers kitchen appliances and home products apart from its staple DIY furniture. So it's no surprise that Livspace caught its eye.
"The conversation with IKEA started around the time when we closed our last big round of $70 million from Goldman Sachs and TPG Growth in October last year," Anuj Srivastava, chief executive officer of Livspace, told TechCircle. "When we started the conversation, it wasn't about financial interest alone."
IKEA's investment in Livspace came months after it opened its first store in India, a 400,000 sq ft facility in Hyderabad, as the firm bets on the country's growing middle class amid slowing growth in its traditional strongholds.

"IKEA has planned to set up stores in Bengaluru, Mumbai and Delhi with a very hard vision of increasing its footprint in the country," said RedSeer's Mohan. "From that perspective, it's a very strategic investment as IKEA wants to better understand the Indian customer."
IKEA's investment in Livspace will no doubt help the company expand its operations as well as grow its offline footprint. Srivastava said that both sides are still working out the specifics of the partnership but insisted that Livspace will continue to work with other brands.
"The possibilities are immense. It could mean a deeper integration with IKEA's existing catalogue, integration with our existing marketplace and creating an omnichannel experience," said Srivastava, a former Google executive who co-founded Livspace along with Ramakant Sharma.

IKEA will also possibly take Livspace beyond India, something which Srivastava said might happen sooner rather than later.
Fillip for local startups
Back home, the impact of IKEA's investment will likely offer a boost to others in the home decor segment including Livspace's main competitors such as Design Café and Home Lane, among others. The likes of Pepperfry and Urban Ladder, which have a broader set of offerings, have also sharpened their focus on home decor of late.

"This sector started picking up early last year," said RedSeer's Mohan. "Since then, the sizes of the deals are becoming bigger and more frequent with more number of players getting involved. There is a massive scope for penetration as there are no immediate foreseeable challenges and the market is very under-penetrated."
According to a report by research firm RedSeer Consulting, the online interior design market is a fledgling industry in India with huge potential. About 5-10% of the business is currently online while another 10-20% lies with the semi-organised players. The remaining 70% is unorganised -- mostly carpenters.
Interior design customers can be broadly divided into four clusters -- convenience seekers, value seekers, deal hunters, and DIYs.

As per the RedSeer report, around a quarter of addressable metro users are convenience seekers who attach high value to the experience of home design and execution. Budget is not a major concern for this market. Online companies are targeting this piece of the pie along with value seekers.
As far as Livspace is concerned, it connects three stakeholders in the ecosystem via a technology platform. These include customers who want their homes decorated, vendors who provide materials for this purposes and the interior decorators in between. Livspace has sought to standardise the items available for interior decoration, another aspect that would have likely attracted IKEA.
Srivastava is also focusing on the offline space as he sees a trust deficit prevailing in the market.
"We have 15-16 design experience centres and show-apartments. We would like to expand that to 40-45 large-to-mid-sized design experience centres and show-apartments across six metros in India. Our platform will be deeply integrated in these design centres and showcase the best in retail technology."
---