Data analytics startup TheMathCompany raises funds from Arihant Patni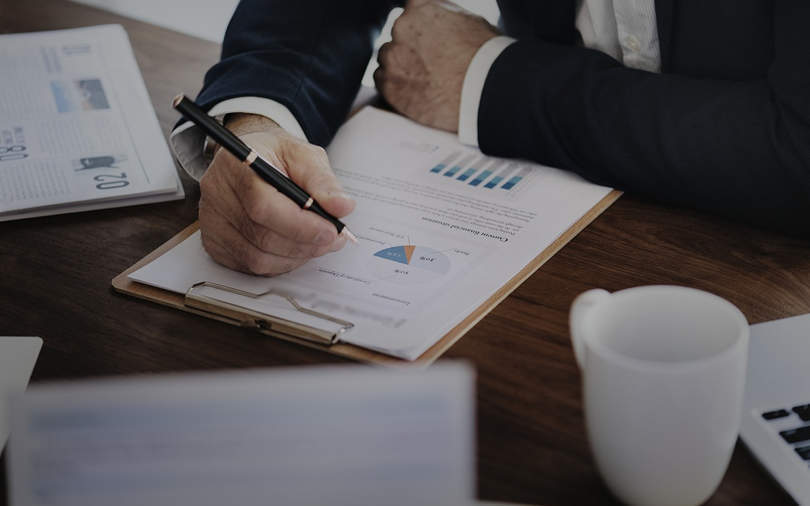 Bangalore and Chicago-based data science startup TheMathCompany, founded by a group of former Mu Sigma employees, has raised an undisclosed amount of investment from Patni family scion Arihant Patni.
The startup will use the fresh funds on expanding its global footprint besides investing significantly on building a strong new generation data platform and strengthening its frontend capabilities to improve customer experience, Sayandeb Banerjee, co-founder and CEO of The MathCompany told TechCircle.
Patni made the investment in his personal capacity.

Founded in September 2016 by Banerjee along with Aditya Kumbakonam and Anuj Krishna, TheMathCompany is a data science consultancy that attempts to create specialised tech solutions for various business problems to help enterprises become analytically self-sufficient.
It uses artificial intelligence and machine learning capabilities to help organisations optimise various elements of their operations across verticals and units to enable price stimulation and optimisation, sales force optimisation, demand forecasting, resource optimisation and more. It helps businesses design analytical roadmaps, solve business problems with actionable data insights, build centres of excellence and organise enterprise-wide learning programs.
"Every point and every decision, data is being leveraged or there is a wiliness to leverage. Most of the existing providers come with an outsider perspective, they are experts in certain areas where as we come in with solutions that can be embedded in every decision that an organisation makes. We do quite a broad array of solutions so that we can be a true partner to these companies and this holistic approach is our biggest differentiator," Banerjee said.

The co-founder trio were colleagues at data analytics firm Mu Sigma where they spend several years at different roles.
Run by TheMathCompany Private Limited, it currently has a client base of over 30 enterprises, primarily from consumer packaged goods (CPG), retail, banking and insurance industries, spread across US, mainland Europe and Southeast Asia markets.
The company claimed it doubles its revenue year on year and is currently at an estimated revenue run rate of $10 million.

"I would like to see myself more as a partner here than just an investor. I truly believe in this business, the theme and the journey. This is a new generation of services intelligence or business, and this is only the start of the journey. I would like to back this further and further with more and more capital to accelerate this growth," Arihant Patni said.
Arihant Patni is the son of Gajendra Patni, the eldest of the three Patni brothers who founded Patni Computers and later sold it to Nasdaq-listed iGate Technologies for $1.5 billion in January 2011.
Six months from the exit, Arihant along with his brother Amit floated Nirvana Venture Advisors, a VC fund focused on the Internet space in India.

Later in 2013, the duo launched a Big Data-focused early-stage startup fund called The Hive India.
In April 2016, they launched an Rs 125 crore early-stage fund named Ideaspring Capital along with angel investors Doraswamy and Prashant Deshpande. It invests in enterprise-tech startups offering solutions in machine learning and deep learning, computer vision and image processing, Big Data analytics, Internet of Things, augmented and virtual reality, health-tech and fin-tech.
---