Huge potential for companies that make sense of data from connected devices: Prakash Mallya, Intel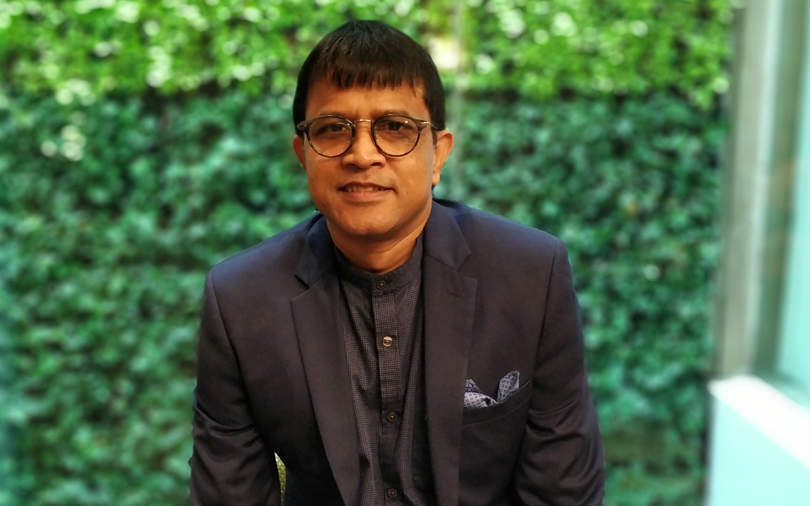 Semiconductor giant Intel is finding itself in the midst of a rapid transformation of the industry with billions of devices getting smart and connected. Even as all the devices are generating data, only 2% of it is ever processed or analysed, indicating an immense potential for companies that can make sense of this data. Intel is looking to create chips that can analyse and bring artificial intelligence (AI)-powered solutions to its customers.
The company is also seeing its server business transforming from on-site into cloud and edge computing.
In an interaction with TechCircle, Prakash Mallya, vice president and managing director, Intel India, said India with its 1.3 billion people is a huge market and will see several players coming up with different solutions that can serve the country better.

Edited excerpts:
Could you give us a brief idea of how is the role of Intel India's sales and marketing team changing in the cloud, mobility and the connected era?
There are a few areas that we are focussed on: for a potential base of 1.3 billion people, the total number of personal computers is 60 million and 400 million phones. And also a billion feature phones.

India is one of the few fast-growing economies and you are adding middle-income group every month, which will be the population of most countries. The pace of the growth of affluence is rapid, which means people will demand a better experience. Whether it is content or gaming, it is much better in a big-screen device. So it is going to be a natural progression for the country to use PCs for education or even new areas like productivity applications.
The small and medium enterprises (SMEs) is a huge untapped market with minimal automation in the sector. To make India more productive and creative, PCs will play an important role. We are driving an SME-oriented move in the marketplace today.
How has the digitisation of the country helped Intel?

It becomes one of the most important markets with 1.2 billion digital IDs for its citizens. You have digital payments accelerating every month. Just look at the disruption in the communications industry. From being the 155th country in mobile data consumption, in 18 months, we became one of the top countries. All this presents a real opportunity for us. Our portfolio has been the widest it has ever been because of the data explosion. Across data centre, client, internet of things (IoT), memory and artificial intelligence (AI), the innovation that we can really bring to bear to accelerate the digital transformation in the country is quite significant.
Under the cloud paradigm, are you looking at a consolidated market with a few customers that you need to talk to?
Actually, that is not the case. When you look at the data centre and how it evolves, it will be in two different directions. Cloud will become a pervasive delivery model. And then you got edge; because of the last mile issues, we will see the performance getting better over and over above the order of magnitude we see today.

There are a lot of verticals that need immediate real-time responses where edge will come in handy. You cannot wait for the cloud for action or decision making. The analytics need to happen at the edge. We are working on both fronts along with our partner ecosystem. In all of those segments, the world is getting consolidated.
Where do you see your role when the 5G rollout happens?
For the cloud and the data centre, I would think we owe a lot to the telecom players for transforming the network in making it scalable, programmable and even running on open standards architecture, which means you can really get ready for 5G quickly.

The 4G to 5G will be transformational. It will solve a lot of issues for the last mile challenge. We are looking to making the telecom ecosystem more agile and programmable with our technologies. When you look at solutions and the local ecosystem in India, there are many new companies that are building products and solutions for the country. In the future, India will be a key player in IoT solutions and the ecosystem will be most likely a large number of small partners. It is a fascinating mix for us across our portfolio intersecting large and small partners, large and small customers, and developers. India has the basic infrastructure needed for the ecosystem to grow.
But hardware innovations are happening in China, isn't so? In that case, what will be Intel's role?
The design of the hardware could happen here. Our objective is to accelerate the consumption of technology. It does not matter if they are using our technology or someone else. We have been in the IoT business for decades. Earlier it was called embedded. Because of more devices getting connected to the network, this space became huge. When we say collaboration, it is a two-way journey and we are getting feedback from these players on how we could make the chip solution better. That builds our next generation of products.

We see a lot of infrastructure players like Adani and Hiranandani getting into data centre business. Do you see that as an indication of the market potential?
When you look at the amount of data the country produces, you need storage, processing and analysing. Only 2% of the world's data is analysed. That means you will see many more ecosystem players investing time and effort to process data.
Global and local service providers are our customers operating in the market and there will be newer players entering to seize the opportunity. You have telecom players addressing the requirement of the traditional market. They could become cloud service providers in the market. It is thriving because the market is dynamic.
I see the evolution happening in the next three to five years, which will be very different from what it is today. Similarly, 5G will also complement that journey as it is much more than voice and data, but about real-time transportation or video analytics or remote patient monitoring. This will require an edge as well as cloud working together.
---