Microsoft unveils new tools and services for enterprises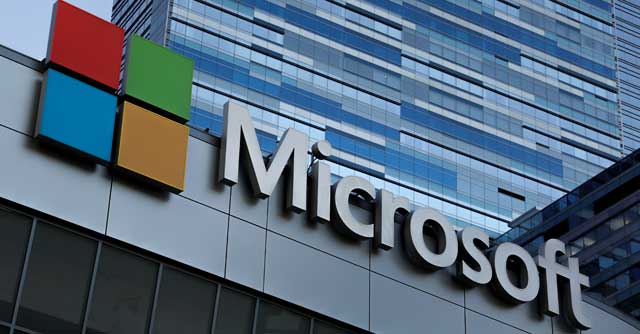 US-based technology giant Microsoft is bringing new capabilities to its enterprise solutions.
Microsoft Ignite 2019, the company's premier event for information technology professionals and decision-makers, began on Monday. Microsoft is expected to make several major announcements over the week.
Microsoft claims its new hybrid cloud capabilities will enable innovation anywhere. With its Azure Arc, the company is letting customers bring Azure services and management to any infrastructure, including its competitors like Amazon Web Services and Google Cloud.

"Azure Arc extends these proven Azure management capabilities to Linux and Windows servers, as well as Kubernetes clusters on any infrastructure across on-premises, multi-cloud and edge," said Julia White, corporate vice president, Azure, according to Microsoft's blog post.
Azure Synapse Analytics is another interesting announcement made by the company this year. The tool helps in bringing together enterprise data warehousing and big data analytics.
Businesses generally maintain two types of analytical systems; data warehouses and data lakes, Microsoft said in the blog post. Data warehouses provide critical insights on business health, whereas, data lakes uncover important signals on customers, products, employees and processes.

Both are critical, yet operate independently of one another, which often leads to poor decisions. Microsoft says its Azure Synapse is the next evolution of Azure SQL Data Warehouse.
"Azure Synapse Analytics gives you the freedom to query data on your terms, using either serverless on-demand or provisioned resources, at scale. Azure Synapse brings these two worlds together with a unified experience to ingest, prepare, manage, and serve data for immediate business intelligence and machine learning needs," said Rohan Kumar corporate vice president, Azure Data.
Microsoft also announced Project Cortex for Microsoft 365, a knowledge network for enterprises. Project Cortex leverages artificial intelligence to automatically classify all of an organisations content into a topic.

Enterprises generate tons of data, which is often hard to find. Microsoft says Project Cortex will analyse all of the documents and contracts in various repositories — including those of third-party partners — and then bring them in Microsoft apps.
"This new tool is a cross between a powerful organiser of enterprise content and a digital concierge that brings people the information they need in the context of their workflow," the company said in a blog post.
Microsoft Ignite is taking place in Orlando, Florid from November 04 to November 08, 2019.

---