Vendors file FIR against Doodhwala founders for payment defaults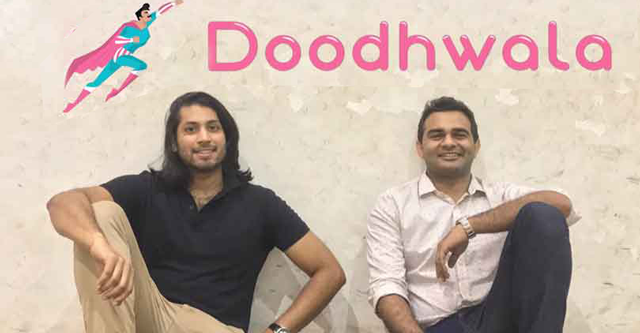 A little over a month after micro-delivery startup Doodhwala suspended operations, an FIR has been filed against founders Akash Agarwal and Ebrahim Akbari for alleged defaults on payments due to vendors.
Agarwal and Akbari are charged under sections 34 and 420 of the Indian Penal Code 1860 in the FIR (or First Information Report). The FIR was filed at Halasuru Police Station, Bengaluru, late last month. TechCircle viewed a copy of the FIR.
The FIR was filed by a group of vendors who claim that Agarwal and Akbari have allegedly been dodging their repetitive requests of completing the overdue payments.

"We had been doing business with them for the last 3-4 years and there was no suspicion as such because delaying payments is a regular affair with Doodhwala" said Manjunatha, a complainant and co-founder of Erden Creamery, one of Doodhwala's suppliers.
"All the trouble started in the month of June. We got a hint that they were running short of funds but they kept insisting that they are in the process of raising funds. A similar situation had occurred 2017 year end as well but then they got funding luckily," he told TechCircle.
The FIR stated that the founders had an outstanding balance of Rs 17.42 lakhs from June to September to Erden Creamery. In August, Doodhwala wrote a cheque of Rs 9.6 lakhs to the organic milk vendor. However, they made a stop cheque payment without Manjunatha's consent, the FIR alleged.

When Bengaluru-based Banger Tech, which owned and operated Doodhwala, suspended its services a month ago, it reached an agreement with fresh fish and meat etailer FreshToHome to transfer its consumer base to the latter's newly launched daily essentials' supply service, dubbed FTH Daily. FreshToHome will be taking over the wallet liability of Doodhwala's consumer base
Post the agreement with FTH, all Doodhwala representatives, not just the co-founders, discontinued communications with the vendors, Manjunatha said.
"Problem is that the co-founders are not accessible," he said. Erden Creamery halted supplies in September after repetitive reminders over email and verbally, and all other vendors followed suit, he added. Some of those emails were reviewed by TechCircle.

"We were not very keen to take it up legally. Several reminders were flagged to resolve the concern amicably. This should be a lesson and case study for startups who think they can start anything, raise funds and vanish overnight cheating investors, customers and vendors," he added.
Calls to Akbari for comments on the matter, went unanswered at the time of filing this report.
Founded in 2015 by Agarwal and Akbari, Doodhwala raised $2.2 million from impact investor Omnivore. The sum was raised as an extension of the startup's seed funding round, which it secured in August last year.

In an interaction with TechCircle in November 2018, Akbari said the startup was closing in on a Series A funding round of about $12 million. The startup approached both new and existing investors, including Omnivore.
However, the firm's decision to shutter operations signals that the negotiations may not have gone as well as expected.
---