Razorpay buys payroll management startup Opfin, announces new services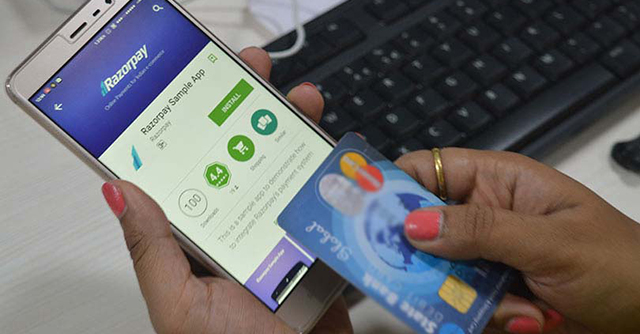 In a bid to further its image as a neo-banking platform, online payment gateway service provider Razorpay made a series of announcements at the second edition of FTX, the company's flagship fintech conference in Bengaluru.
Razorpay has acquired Gurugram-based Opfin, a cloud based payroll management solution for an undisclosed amount.
Opfin automates the entire payroll money flow for businesses, end-to-end.

This acquisition is a significant part of the artificial intelligence driven Razorpay X division's banking strategy in order to achieve automation of a business' entire payroll process. Businesses will also be able to file taxes and compliances through a single platform, without hiring any external vendors through the solution.
This is Razorpay's second acquisition in the last six months. It had earlier bought Thirdwatch, which is an AI driven company that uses big data and machine learning for real-time fraud prevention.
The Bengaluru-based company has also introduced a corporate credit card for startups and SMEs, and activated digital payments for freelancers or independent entrepreneurs.

With RBL as the banking partner, the business specific credit cards will help manage expenses and vendor payments and simplify access to credit, short term credit, reconciliation, expense filing and help businesses lead a healthy financial life, the company said in its announcement.
The Razorpay X platform also introduced current bank accounts to onboard banking features like debit Cards, cash transfers, along with fixed deposits, recurring deposits and other treasury offerings.
Having served businesses thus far, Razorpay launched payment support for freelancers, consultants and other unregistered business like tutors, gym instructors and others selling online via Instagram, Facebook and other platforms.

Founded by IIT Roorkee alumni Shashank Kumar and Harshil Mathur in 2014, Razorpay touts itself to be a neo-banking company that enables payment solutions for Indian businesses. It shot to fame as the second Indian company to be a part of one of Silicon Valley's largest startup accelerators, Y Combinator.
Marquee investors such as Tiger Global, Matrix Partners, Y Combinator, Sequoia India, Ribbit Capital and MasterCard have invested a total of $106.5 million through Series A, B and C funding rounds.
The payments business forms 70% of Razorpay's revenue and the neo-banking platform, Razorpay X along with Razorpay Capital forms the rest 30%. RazorpayX neo-banking platform expects a 4x growth in its volumes by the end of the next fiscal year.

---