All vendors and operators can participate in 5g trials, says IT minister Ravi Shankar Prasad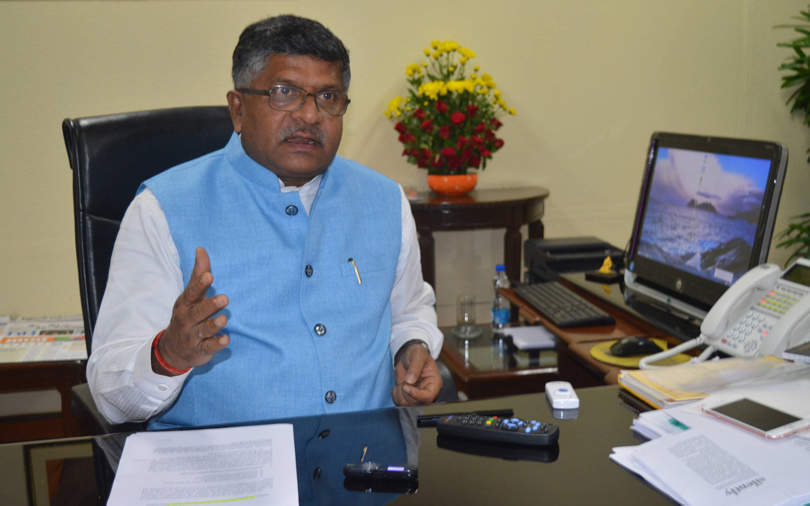 The central government will now allow telecom players, both operators and vendors — including the likes of Huawei — to participate in 5g trials in India, said IT minister Ravi Shankar Prasad at an event on Monday.
"We have taken the decision to give 5G spectrum trials to all the participants," Prasad said in a video posted on Twitter.
There has been speculation regarding the inclusion of Huawei in the trials as the company faces bans in New Zealand, USA and Australia. The US Trump administration had also filed lawsuits against Huawei for alleged espionage and theft of Intellectual property.

TechCircle reported in June that the Chinese telecom giant was still hopeful that the Indian government would take an "independent decision" on its participation in the upcoming trials for 5G mobile networks.
"I believe the decision will be based on a level playing field policy, standard procedures and security measures," Huawei India's chief executive officer Jay Chen said at an event organised by the COAI (Cellular Operators Association of India) in June.
In September, officials from the Australian Signals Directorate, an Australian cybersecurity agency, had advised the Indian government to ban the world's no 1. telecom provider and no. 2 phone manufacturer from participating in the upcoming 5G trials.
On lost/stolen phones

Prasad said during his speech that a Central Equipment Identity Registry would be established to trace and block lost/stolen mobile phones.
"The mobile phones have to be safe and secure -- that must be our national priority," he said.
The system has been developed by the Centre for the Development of Telematics under the Department of Telecommunications, and will work in collaboration with the Delhi police and telecom service providers.

---