Rewind 2019: With 29 deals, a sharp focus on B2B, Tiger Global is back in business in India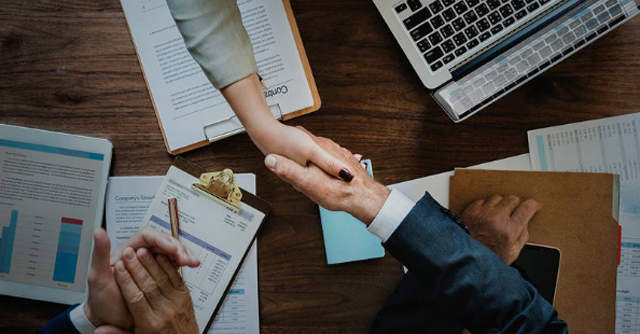 While 2018 marked Tiger Global Management's return to the Indian startup market after a nearly three-year hiatus, it was in 2019 that the New York headquartered alternative investments firm established that it was back in business in this market.
In India, the firm enjoys an elevated stature, an almost heroic position with respect to the local startup and venture capital community.
And why not?

Its exit from India's largest ecommerce company Flipkart gave it return of about $3 billion on an investment of $1 billion over a ten-year period. While it may be argued that those return multiples don't meet the supernormal benchmarks of global venture capital investment returns, it cannot be denied that the sale of Flipkart to Walmart marked one of the biggest liquidity events in this market.
Tiger Global first entered India in 2005 and made cautious bets in its early years, closing only two to five deals a year. The growth of smartphones and internet penetration coupled with an influx of venture capital into India's internet ventures fuelled its ambitions in the following years. In 2015, at its peak, it struck 38 deals in India.
However, many of its bets in the earlier half of this decade - such as Babyoye, Localoye, Zo Rooms and Zopper -- failed to blossom and it became obvious for the investor that China-like scale for internet businesses in India was still somewhat of an unrealistic ambition.

Subsequently, Tiger Global withdrew from the country and soon after, its India rainmaker Lee Fixel stepped down from the company. Under Fixel, Tiger Global invested early in Flipkart in 2009. He also led the firm's early investments in Ola, Delhivery and Quikr.
Scott Shleifer, a Tiger Global partner, picked up the baton from there and the firm has since become an aggressive investor once again.
Tiger Global has done a total of 29 deals this year in a mix of new and follow-on investments, compared to eight investments in 2018 when the firm resumed investing in startups in India. The pace of deal making has quickened while its portfolio has diversified. In an effort to amplify its India exposure post its Flipkart exit, the firm has shed its consumer internet focus to take bets on India's burgeoning B2B market. It is investing across stages and industries, writing relatively smaller cheques to mass-market businesses that show early signs of maturity.

Here's a look into some of its key deals this year.
Ninjacart, Moglix
The successful initial public offering of B2B marketplace IndiaMart InterMesh could only be the beginning of a new era where B2B ecommerce would find a distinct identity as a large-enough independent category. Amidst this rare, but wonderful feat by one of the oldest internet firms in the country, the year also saw a handful of B2B firms raking in large venture capital investments.
Among them are two Tiger Global deals that reflect a concentrated strategy by the marquee investor to cash in on what is touted as the next big internet opportunity in India.

In April, Tiger Global invested $90 million in Ninjacart to pick up a 26.47 % stake in the company. Ninjacart is a B2B marketplace for agricultural produce that connects farmers and retailers. Farmers can sell vegetables and fruits directly to business establishments such as shops, retailers and restaurants via the startup's platform. Tiger Global received validation on its investment in just eight months when US retail giant Walmart and its Indian ecommerce arm Flipkart made a joint investment in the startup.
Tiger Global came on board as a new investor in Moglix to lead a $60 million growth capital infusion into the B2B industrial goods marketplace, just seven months after the startup raised $23 million in its Series C round. Moglix procures industrial products and largely caters to the manufacturing sector, focusing on automotive, metals, mining, and fast-moving consumer durables. The company is nurturing some big global ambitions with its unique SaaS procurement service.
Both the firms are attempting a technology-enabled remodelling of traditional procurement and distribution models, and both target huge markets with enormous growth prospects.
Grofers

There's no category that gets ecommerce players as excited as grocery – for its high percentage of repeat orders and the possibilities of subscription models. But then come the complexities - from building effective procurement models, supply chain and storage systems, to its wafer-thin margins and more.
Grofers has seen it all – rapid expansion, roll back of operations, layoffs and pivots. However, the startup refocused and has achieved break-even in some of its biggest markets.
In May, Tiger Global did a follow-on investment in the Gurugram-based startup when it raised more than $200 million in a funding round led by SoftBank Group. The startup is currently on an expansion spree and is building out its supply chain. From horizontal marketplaces Flipkart and Amazon to sector-focused BigBasket, everyone is aggressively targeting this market and has Tiger Global established a strong presence in this segment with its repeat investments in Grofers.
Wow! Momo

In a significant departure from its investment thesis in India, Tiger Global led a $23 million Series B funding round in Wow! Momo Foods, marking its foray into the fast food space in India. Apart from bringing a well-established food business into its portfolio, the deal offered Tiger Global an opportunity to get involved with the cloud kitchen business that has emerged as the new growth frontier for India's biggest and most heavily funded food ordering and delivery platforms.
With the fresh funds from Tiger Global, the company plans to follow what it dubs a click-and-mortar strategy that will focus on building a hybrid operating model. The model will be a mix of physical stores at prominent retail locations and cloud kitchens to cater to its growing delivery business.
Ola Electric
Tiger Global became a part of the ride-hailing unicorn's ambitious electric mobility project by leading a $56 million investment in March.
Ola Electric Mobility is an independent company floated by Ola as an extension of its Mission Electric programme announced last April to launch 10,000 electric vehicles, most of them three-wheelers, by this year and get one million electric vehicles on the road by 2022.
Post the Tiger Global investment, the company went on to raise another $250 million from SoftBank in three months at a valuation around $1 billion, making it to the celebrated unicorn club of startups in a very short span of time. In another three months, the newly-created entity, along with its app-based cab aggregator parent Ola, raised $300 million from Korean automakers Hyundai Motor and Kia Motors.
Tiger Global has increased its stake in the company at a time when the home-grown unicorn is gearing up to begin its IPO process by the end of March 2021. The company's losses narrowed by 57% to Rs 1160.27 crore in the financial year ended March 31, 2019, from Rs 2676.70 crore a year earlier.
Vedantu
Tiger Global co-led a $42 million funding round into online tutoring startup Vedantu in August, marking its entry into India's buzzing edtech scene. Vedantu follows a vertical approach to video-based online tutoring, focussing mostly on classes 8, 9, 10, 11 and 12. It primarily competes with Steadview-backed Unacademy and Times Internet and Gradeup.
Its online platform allows interaction between students and tutors via a whiteboard, audio and video environment. Vedantu operates on a freemium model where students can use content free as well as through via payment depending on the access level.
The larger edtech space has drawn huge venture capital investments into companies like Byju's, Toppr and a slew of other online educators.
---