Oyo Hotels and Homes, one of SoftBank Group Corp's largest investments in India, widened losses six-fold in the financial year ended March 2019, even as revenues grew four-fold.
Losses widened on account of the global expansion of the budget hospitality chain, notably in markets such as China, the company said in a blog post on Monday.
Net losses after tax stood at $335 million in the reported period, against $52 million a year earlier, Abhishek Gupta, global CFO at Oyo Hotels and Homes, said in the blog post. Revenues were at $951 million compared to $211 million in the previous year.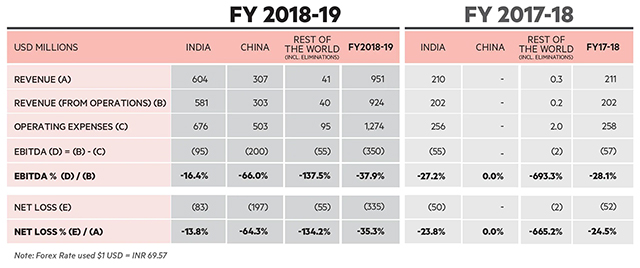 Photo Credit: Oyo Blog
Internal projections by the company in November had shown that Oyo's parent operator, Oravel Stays, would not make a profit in India and China until 2022.
"Since China and other international markets were in development and investment mode, they contributed to $252 million (75%) of the $335 million losses for FY2019, while these markets constituted only 36.5% of the global revenues. We will continue to make growth investments in multiple new markets in the next fiscal year as well," Gupta said.
Gross margins for India during FY19 grew to 14.7%, from 10.6% a year ago. However, the company's overall gross margins declined to 7.1% from 10.7% in FY18.
In calendar year 2019, the company claims to have hosted about 180 million guests of over 120 nationalities. In December last year, an average of 750,000 guests chose to stay at an Oyo every night.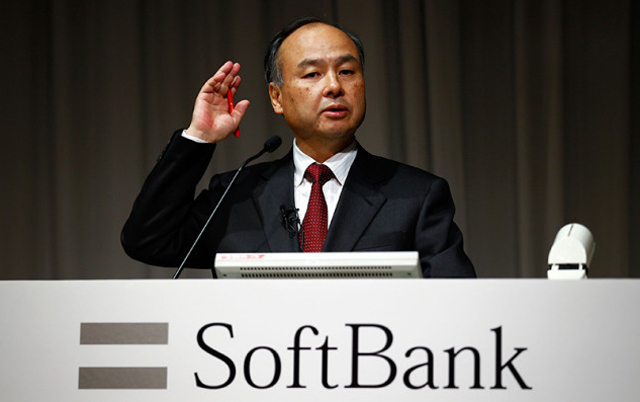 Masayoshi Son, Photo Credit: Reuters
Oyo's earnings come barely a week after SoftBank itself unveiled dismal numbers for the quarter ended December 2019. The Tokyo headquartered conglomerate's $100 billion Vision Fund I dragged its total operating profits by 99%, deepening skepticism over the possibility of achieving the ambitious $108 billion target for its sequel fund.
SoftBank, which entered Oyo in 2015 as part of a $100 million funding round, owns nearly half the Ritesh Agarwal-founded hospitality chain.
Read: OYO board approves $1.5 bn infusion from SoftBank, RA Hospitality
Apart from SoftBank, other notable investors in Oyo include marquee investment firms Greenoaks Capital, Lightspeed Venture Partners, Sequoia Capital India and overseas startups such as homestays marketplace Airbnb, cab-hailing platform DiDi Chuxing, ride-sharing platform Grab.
For the past few months, the domestic market has been rife with speculation about workforce cuts at Oyo, against the backdrop of rapid expansions, revenue growth, widening losses and an approaching initial public offering (IPO).
"Over the past weeks, we have been reorganizing our teams across businesses, functions and geographies in line with goals and objectives for 2020, and beyond... This was a deeply painful decision for us, given its impact on the affected employees, and we deeply regret it," the company said.
The last calendar year also saw multiple top-level management rejigs at the company, which seeks an $18 billion valuation once it's public. In December, the hospitality chain elevated its then India and South Asia CEO and former IndiGo president Aditya Ghosh to its board. The former head of Oyo's new real estate business, Rohit Kapoor, filled in the India and South Asia CEO position.
---