SoftBank's Misra orchestrated smear campaign on two internal rivals: Report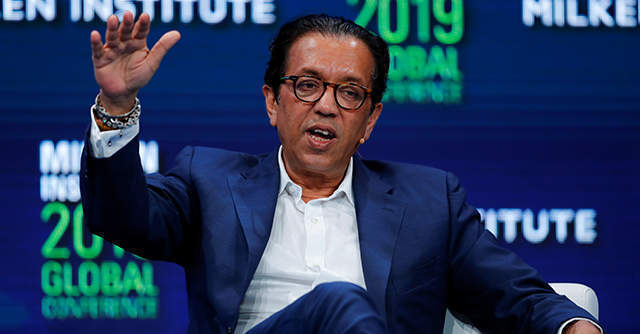 Rajeev Misra, CEO of SoftBank Investment Advisers, orchestrated "a dark-arts campaign of personal sabotage" against two of his main rivals inside the Japanese conglomerate, Wall Street Journal reported citing sources.
The targets were Nikesh Arora and Alok Sama.
Arora was once the heir apparent to Masayoshi Son as chief executive. Sama was a deputy to Arora, grew to work closely with Son on big deals, the Journal said.

The executive vice president at SoftBank Group planted negative news stories about Arora and Sama, leading to a shareholder campaign to pressure the company to fire the two. He also attempted to lure one of them into a "honey trap" of sexual blackmail, the report on Wednesday added.
The head of the $100-billion Vision fund at SoftBank, which has backed companies like Uber, WeWork, Oyo and Paytm, even paid an intermediary to smear Arora and Sama, the report said.
Arora left SoftBank in 2016, while Sama quit in April 2019.

A spokesperson for Misra denied the allegations to the WSJ, terming them as a "series of falsehoods that have been consistently denied."
Misra, currently central to SoftBank's pitch for the resized Vision Fund II (SVF II), will likely part ways with SoftBank on the completion of fundraising, TechCircle reported on Monday.
In 2015, Misra paid $500,000 to Italian businessman, Alessandro Benedetti, WSJ said, citing an email sent by Misra and people familiar with the payment instructions. Sources told WSJ that millions more followed.

Benedetti had worked with private intelligence operatives and computer hackers, the report added.
Misra's spokesperson said that the $500,000 transfer was for an oil investment, according to the report.
Arora and Sama declined to comment to WSJ.

Misra joined as the head of strategic finance at SoftBank Group in 2014 from Swiss multinational investment bank UBS. In 2017 he was made the CEO of Softbank Investment Advisers.
---